Never been to Greater Williamsburg? Baffled by how to plan your visit? We're going to make sure you don't forget your first time. Here are the essentials for what will be the first of many memories. 
1. Live in Colonial Times 
Eighteenth-century Colonial Williamsburg is not the place you visited in fourth grade. The world's largest living history museum — with more than 40 sites and trades and two world-class art museums — is full of participatory experiences. Stop by Raleigh Tavern and see the "Revealing the Priceless" exhibition highlighting efforts to tell the story of Williamsburg's 18th-century enslaved children, women, and men. Take part in a dig into the past. Tour the laboratories in The Wallace Collections and Conservation Building that examine and restore colonial artifacts. For the adventurous, sign up for the axe throwing or learn how to fire a flintlock musket.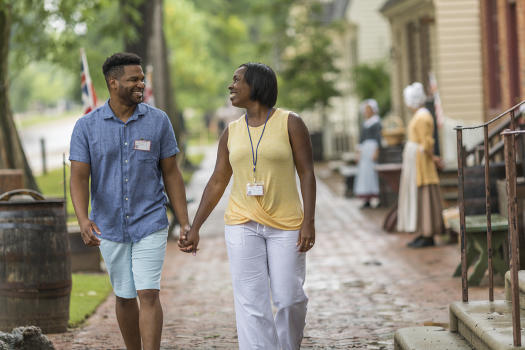 2. Amuse Yourself
After a fascinating dose of history, time for some fun. Who doesn't love a day at an amusement park? 
Head to Busch Gardens and Water Country USA where new rides and old favorites will leave you smiling — and maybe screaming with joy. Check out Finnegan's Flyer, the new swinging ride that takes your childhood playground experience to the extreme. Two-pendulum arms soar to 80 feet over the cliffs of the Celtic coast at the park's Ireland village at 45 mph. If you can keep your eyes open, you'll get a stunning vista of the park, annually named one of America's most beautiful.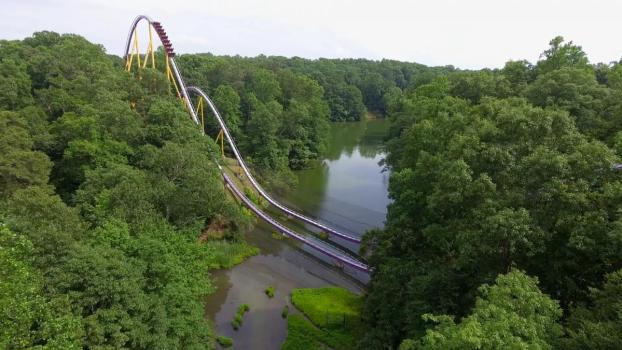 At Water Country USA, chill with some wet thrills. The Cutback Water Coaster is the only RocketBlast coaster on the East Coast and Virginia's first hybrid water coaster, combining a water jet propulsion system, tunnels and open-air saucers at a speed of 35 feet per second over 865 feet. Caught your breath yet? Exactly.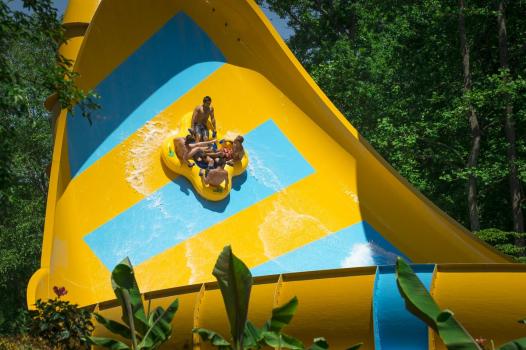 3. Quench your thirst
Greater Williamsburg is home to a tasty mix of breweries, distilleries, and a winery. It offers a journey through the old and the new — and the exciting — ways of making beer, wine, and spirits. Check out the fun at relative newcomers like The Virginia Beer Co. or the Precarious Beer Project and old standards like The Williamsburg Winery and Alewerks Brewing Company. Cheers!
4. Experience the Revolution in a Revolutionary Way
At the American Revolution Museum at Yorktown, children of all ages will identify with the stories of ordinary people in an extraordinary time, a time when subjects of a king become citizens of a nation. Inside, nearly every attraction is interactive. Outside, there are old- fashioned interactive options. Drill in an Army encampment. Help fire artillery. Pick up a recipe from colonial cookbooks at the bakehouse. Tend to the crops at a colonial-era farm.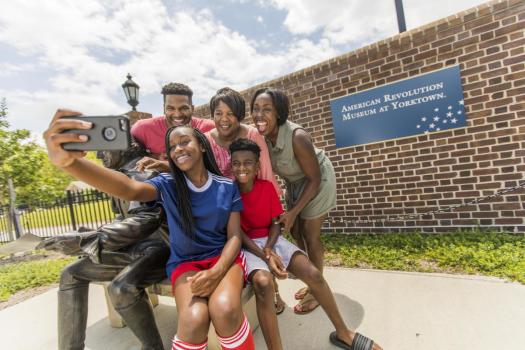 5. Time Travel Four Centuries in a Day
Head back in time to the beginnings of the colonies at Historic Jamestowne. There you can talk with archaeologists about their excavations on the exact site of the first permanent colony in America, experience the first democratic assembly, and visit the Archaearium, a museum that houses some of the two million artifacts uncovered since the Jamestown Rediscovery Project began in 1994.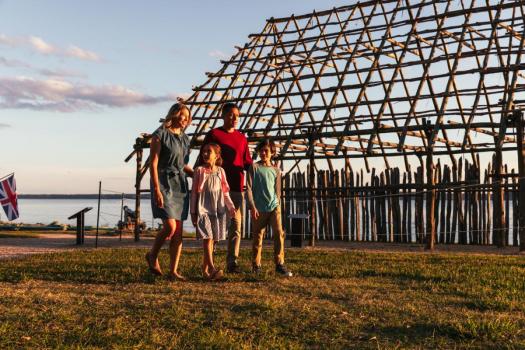 For another view of the time, drive over to the living history museum at Jamestown Settlement where you can climb aboard replicas of the three ships that made the historic voyage from England in 1607, visit the re-creation of a Powhatan village, and walk through a re-creation of the original fort, interacting with interpreters.
6. Find Your Outlet
You can't return home empty handed. Go shopping. Browse the more than 120 stores of Williamsburg Premium Outlets. You'll find deals up to 65 percent off where that word "premium" is not an accident. These are the best of the best. Pick up bargains at Burberry, Calvin Klein, Nike, the Coach Outlet, Oakley, Ralph Lauren, L'Occitane, Swarovski, Waterford, and many others.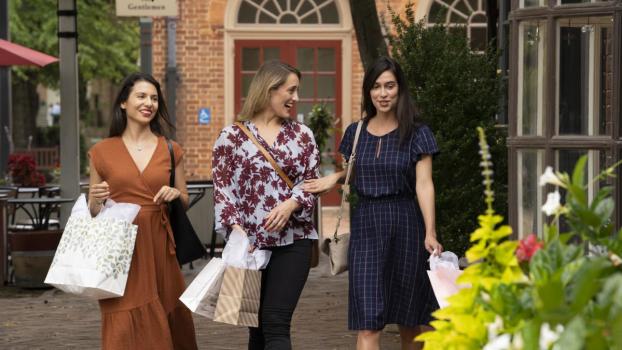 7. Take a Tour Standing in Place
Head to Yorktown and hop on a Segway with Patriot Tours for a one- or two-hour tour covering the waterfront and historic Main Street. If you've never tried a Segway, it's easier than you think. Lean forward, imagine you are moving and — presto — you are.