If you're into barbeque, this is your kind of town. If your taste runs more toward spicy shrimp and chicken curry, you're in good hands. If what you really crave is a spot with river views and fresh seafood, look no further. Williamsburg is home to an amazing array of restaurants, including one alongside an active airport runway. No matter what culinary mood you wake up in, you'll find something that fits the bill.
Here's a look at five places I enjoyed on my recent visit.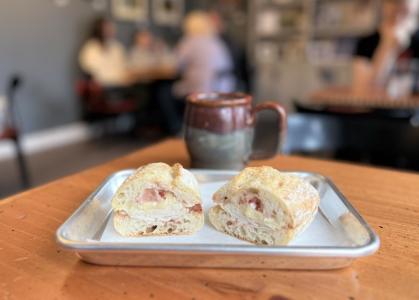 A mile or so north of Jamestown Settlement, this trendy spot is geared to cyclists (pardon the pun) and artists and has a real community feel. Located in a wooden home that used to be a real estate office, the restaurant is on the Virginia Capital Trail, a paved, 52-mile bike and walking trail that links Williamsburg with Richmond. There's a fun shop out front that sells everything from energy gels to recycled plastic purses, local beers, and ice cream sandwiches. Many local art pieces are on display, all curated by an area artist. They make a variety of sandwiches, including chicken salad and prosciutto with provolone cheese. I enjoyed turkey and brie on a perfect baguette with cranberry relish. They also make great pastries (a ham and egg croissant was fab for breakfast the next day) and smooth-as-silk coffee lattes. There's a covered patio out back and picnic tables, and they feature live music from noon to 4 p.m. on Saturdays and Sundays on a seasonal basis. They also rent bikes.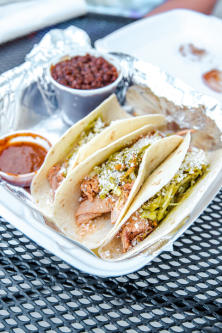 Unlike some barbeque joints, Old City is bright and modern inside, the sort of place you could take an elderly aunt who eats ribs with a knife and fork. Still, this is serious barbeque. General Manager Adam Terrien told me they have four big smokers out back, and it takes six to seven days to make their popular pork belly bites. The ribs are perfect, and the brisket is tender enough to cut with a whisper. I also enjoyed flavorful cornbread and creamy mac & cheese with Poblano peppers. "We do 98 to 99% of our food from scratch, including our salad dressing," Terrien said. "It takes more time and costs more, but it's the right way to do it." They have a great list of local and out-of-town craft beers and maybe 50 types of bourbon behind the bar. There's an event space for small gatherings and a patio. They also have two food trucks, with a third on the way.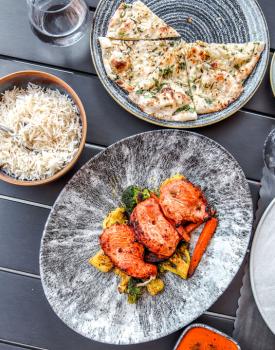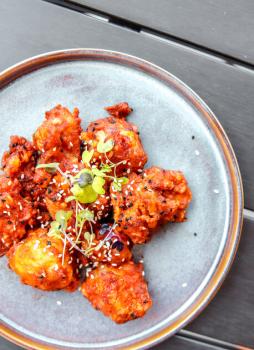 I arrived for a Monday night 6 p.m. reservation, and the place was packed. I figured somebody must be doing something right. A little later, as I dug into a Chicken Xacuti dish with coconut curry, tamarind, and mustard seeds, I knew they were doing several things right. Managing Director Shaveta Arora told me it's a family affair. Her dad, Avinash, is the chef and raises seeds from pods to make his special spices. Her mom, Neeta, helps with seating guests and making sure things run smoothly out front. The Ajwaini prawns had a nice kick and came with a spicy dipping sauce. If you're a little nervous about spicy food, they can make things in a spice range from 1 to 5. We had mostly two's, and they were just about right for someone who enjoys spicy cuisine. They also serve several varieties of lovely Himalayan tea, as well as Indian wine and Indian whiskey. There's a nice drinks menu, including the "Bite Me" cocktail with Mezcal, apple cider, tamarind, and Grand Marnier-infused apples. "Williamsburg historically hasn't had a lot of exposure to ethnic food, but that's changing," Shaveta said. "The support has been overwhelming." Fun, interesting food, lovely people, and a beautiful modern space make Masala Craft Kitchen a place you definitely want to check out.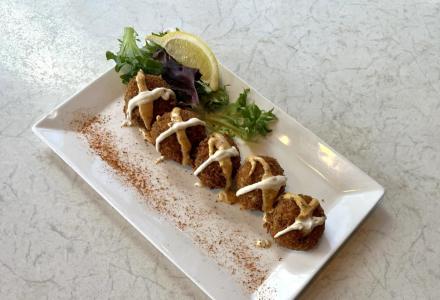 This is a fun gathering spot on the York River in charming Yorktown Village, an area filled with handsome brick buildings and pretty gardens. The restaurant has a bright, sunny interior with a large shiny bar and big screen tvs. There are more than a dozen beers on tap, including Alewerks Chesapeake Pale Ale, a fine, not overly hoppy ale brewed in Williamsburg. They also have old beer taps from around the world mounted high on the walls. I had a nice serving of blackened mahi mahi tacos in a soft shell with tomatoes and crema and tasty, moist crab balls (like crab cakes in a round form). Other menu items include miso-glazed salmon, steak frites, salads, burgers, and penne with meatballs. There's also a brick oven for pizza. The restaurant has a large patio with great views of the river. They have live entertainment on Thursday and Friday nights and hope to add Saturdays.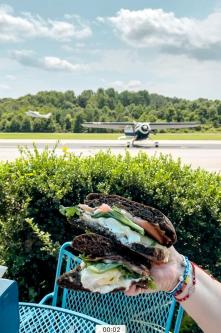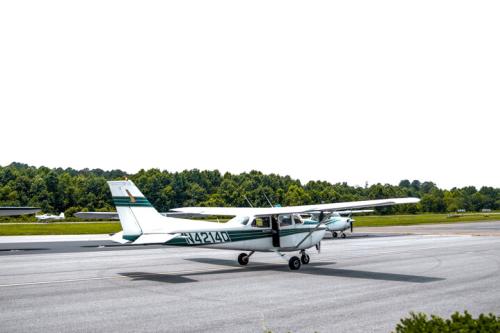 This is a small, fun spot where locals meet for a bite and watch airplanes come and go at the tiny Williamsburg Airport. I walked in on a busy weekday around noon and found a place with maybe eight tables and windows looking out on the runway, which is only a few yards from the restaurant.  Vintage metal signs adorn the walls, and model planes of all sorts hang from the ceiling. As I stopped to take a couple of photos, a gentleman of a certain age sidled up to me. "You should be careful," he said in a quiet voice. "Some of these people are in the witness protection program. You might blow their cover." The diner was filled with locals chatting among themselves as I walked onto the set of the TV show "Cheers." I enjoyed a fine sandwich with turkey, ham, and Swiss cheese on soft, fluffy bread, with a side of two-bean, vegetarian chili topped with grated cheddar. They bake their own bread and make their own pies. After lunch, owner Dan Hausman told me Bill Schultz, my "Don't take photos" jokester, comes in almost every day. "We buy his lunch on Sundays," he said. I chat with Schultz after lunch and find out he's 93 years old and a Korean and Vietnam war veteran. "I've been an aviation geek almost all my life," he told me. "I come here three or four or sometimes five days a week." Charly's also serves up burgers, hot dogs, grilled cheese, and other items. If you're lucky, you'll see a couple of planes taking off or landing. If you're really lucky, you'll meet Bill Schultz.