The newest addition to the Williamsburg holiday line up is the Williamsburg Christmas Market. This European-style market features over 20 unique vendors, live music, and delicious holiday treats. Take a walk through the market with us.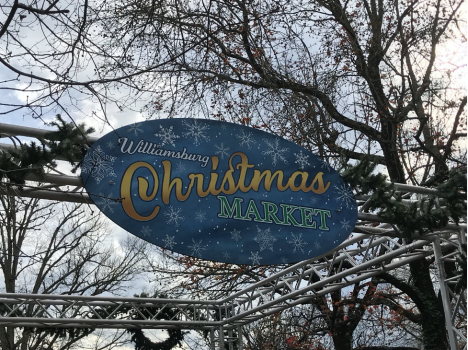 CultureFix, a local nonprofit organization, is hosting the event to bring a cheerful and safe space for Williamsburg to celebrate the holidays. "We all could use something positive after a year that's been tough for everyone," says CultureFix co-founder and president Steve Rose.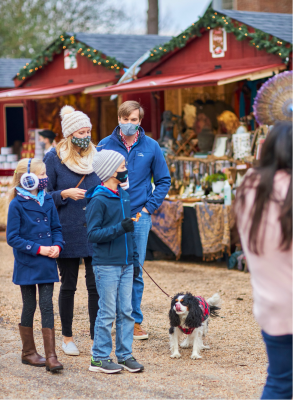 When guests enter the market, they will be delighted by the charm of Christmas décor surrounding the large wooden vendor booths. Each space is like a pop-up retail store, with plentiful merchandise from Virginia artists and artisans, including jewelry, original artwork, homemade bath products, crafts, and quilts.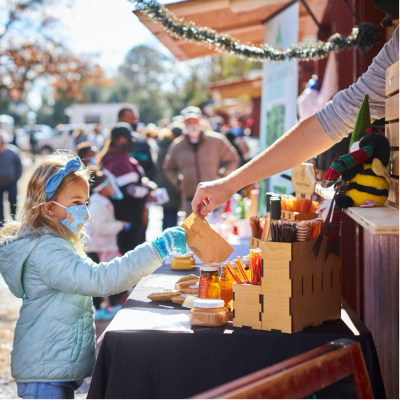 The Williamsburg Christmas market is more than just a farmer's market; it is a full holiday experience. Be sure to stop by for hot cider, craft beer, gluhwein, and sweet treats. The main stage will feature live music while jugglers and magicians perform throughout the market. Every Christmas experience includes a moment with Santa Claus, and the Williamsburg Christmas Market will not allow 2020 to stop that. A socially distanced photo-op will be available for your family to grab the essential Christmas picture.
The Williamsburg Christmas Market will be open for the first three weekends of December, from 2 pm – 8 pm on Fridays and 10 am – 8 pm on Saturdays and Sundays. Admission is free.