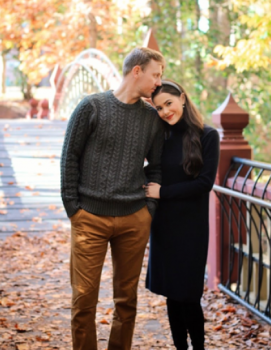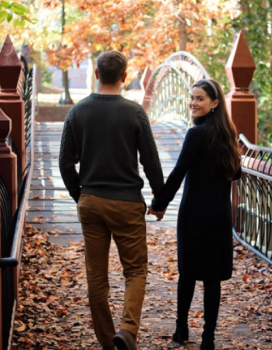 There are few better ways to relax and recharge before the holidays than by heading on a weekend getaway. Whether you're planning a trip without the kids (or dogs, in our case) or looking to book a dreamy vacation before the holidays, look no further than Williamsburg, Virginia. With no shortage of history, beauty, and charm, Williamsburg is truly the perfect romantic escape. They say "Virginia is for lovers" for a reason, y'all. So, ready to venture forth? Here's everything to know about planning a romantic winter weekend in Williamsburg, from where to stay, what to do, and where to eat!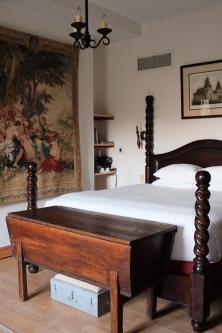 Where to Stay
Looking for romantic lodging for two? Wedmore Place features boutique-style lodging, with 28 uniquely designed rooms and suites, all equipped with wood-burning fireplaces and luxurious accommodations. Don't miss a tour or tasting at The Williamsburg Winery while you're there!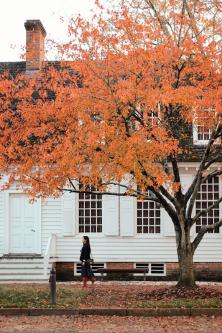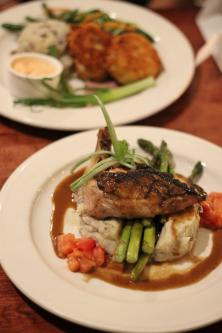 What to Do and Where to Eat
Williamsburg offers experiences for any type of travel/adventure seekers and leisure enthusiasts alike. It's packed with enchanting shops, world-class restaurants, endless historic attractions, outdoor activities, and more. All of which make Williamsburg the perfect weekend destination. Below are some ideas on what to do and where to eat on your romantic weekend getaway.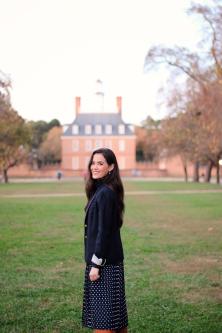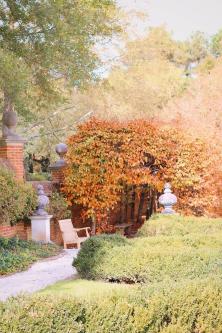 Explore Colonial Williamsburg
A stroll in Colonial Williamsburg is a must! Full of history and beautiful craftsmanship, dedicate an entire day to exploring the largest living history museum in the world. Another fun idea: take a horse-drawn carriage, sit back, and take in the sights of beautiful Colonial Williamsburg.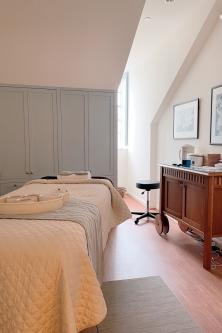 Relax at the Spa
What better way to unwind than to treat yourselves to a relaxing spa service? Pamper yourselves with a massage or one of the many amazing services offered at The Spa at Colonial Williamsburg. After a soothing treatment, head to Traditions at Williamsburg Lodge for a yummy lunch or breakfast.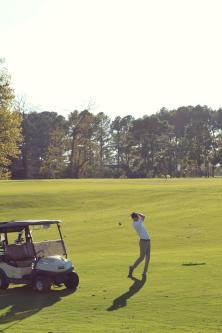 Golf
It wouldn't be a complete trip if we didn't squeeze in a round of golf. Thankfully Williamsburg is full of top-notch courses, like the River Course for guests of Kingsmill Resort. After a round of golf, those staying at the resort can have dinner at James Landing Grille and enjoy the sunset over the water.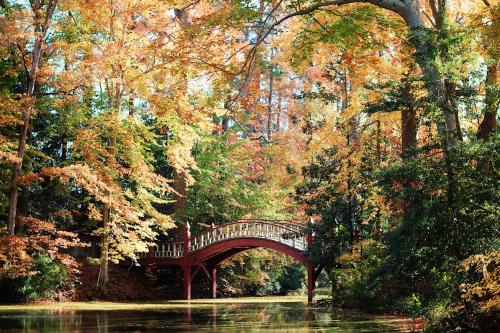 Visit the Crim Dell Bridge
What's a romantic weekend getaway without a little fairytale and folklore? Legend has it, if you and your sweetheart kiss on the Crim Dell Bridge on the campus of William & Mary, you'll be lifelong lovers. Obviously, you can't leave Williamsburg without doing this! After a morning stroll over the bridge, head to Culture Cafe for brunch.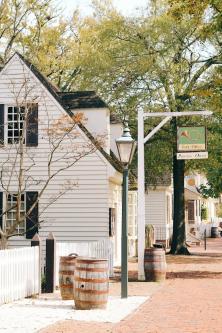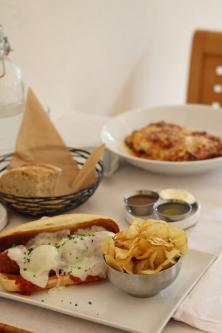 Merchants Square
Be sure to head to Merchants Square, the epicenter of leading local artisans, restaurants, and shops. Here you can get a jump on your holiday shopping by visiting The Christmas Shop or The Cheese Shop. Then grab a bite at La Piazza and indulge your sweet tooth at Wythe Candy and Gourmet Shop. After a day of exploring the area, enjoy a romantic dinner for two at Berret's Seafood.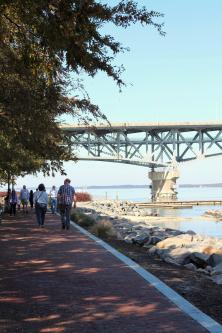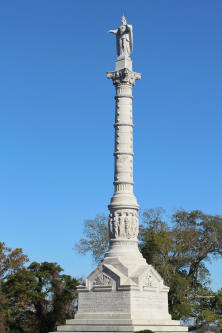 Visit Yorktown
Drive along the Colonial Parkway and make your way into historic Yorktown, where American independence was won. While the town occupies an important place in history, it also offers a vibrant presence from Main Street to Yorktown Beach. In the morning, grab breakfast and some coffee at Mobjack Bay Coffee Roasters and take a stroll along the water at Riverwalk Landing. Then, stop for a bite at Umi Sushi for lunch.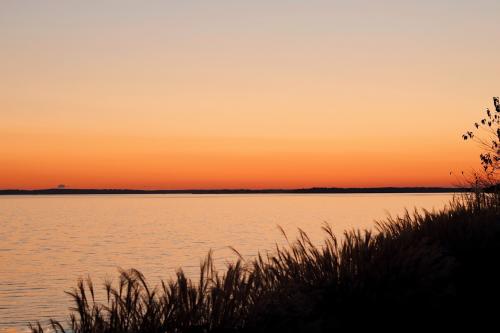 This quaint destination is ideal for a little R&R before the holidays, where history and charm meet you at every turn. No matter how long you and your partner have been together, a weekend away and a change of scenery is the perfect way to cozy up and connect during the colder months.