One day nearly a decade ago, Celeste Gucanac went walking around Yorktown, Virginia, when an idea began percolating. During her stroll around the historic town, Celeste discovered the circa-1726 Cole Digges House and its highly caffeinated history. During the 1880s, the building housed Elizabeth Cooper's Coffee and Teahouse.
"I thought, well, I happen to own a coffee and tea company," recalls Celeste, who in 2007 founded Mobjack Bay Coffee Roasters with her husband, Jo, in nearby Gloucester.
Celeste envisioned the building as Mobjack's new home, continuing its woman-owned coffee tradition, but the National Park Service needed convincing. Her tenacity ("I called every week for two years," she says) landed a lease, and the husband-wife team carefully followed historical guidelines to turn the eighteenth-century structure into Mobjack Bay Coffee Roasters and Petite Café.
The business opened in 2018, and customers gather around warm baked goods and iced lattés, the scent of roasting coffee once again perfuming the property. "Elizabeth is buried somewhere in the yard," Celeste says one morning at Mobjack, a crepe myrtle tree blooming pink overhead.
The ghosts of the past haunt the trio of colonial-era communities — Yorktown, Jamestown, and Williamsburg. America forged its early contours in the region's settlements and fierce battles, and the landmark structures and sites remain potent tourism draws.
I came to consume a different kind of history. During a three-day adventure, I explored how the local beverage makers—beer, coffee, wine, and whiskey, too—are embracing the past to channel a most delicious future.
Here for the Beer
The IPA might be craft brewing's favorite beer style, but beer in the colonial era was built differently, says Frank Clark, the master of historic foodways at Colonial Williamsburg.
In early colonial bookkeeping records, Clark found an entry for the purchase of hops and yeast for brewing. "He doesn't buy malt," Clark says of the foundational brewing ingredient. "That's probably because they're making molasses beer."
The rudimentary beverage is made by taking sugar-rich molasses, adding it to water with hops and wheat bran, and boiling, then straining and fermenting. "Molasses is a cheaper alternative to a grain," Clark explains.
Clark leads brewing workshops featuring recipes from eighteenth-century brewing manuals like Every Man His Own Brewer. Maybe he'll brew a darkly refreshing porter or something with pumpkin or green corn stalks. Yes, corn stalks. "Tried that one, not successful," Clark says, laughing.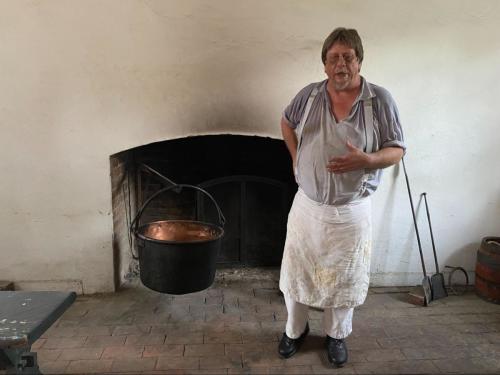 More successful are Old Stitch, a brown ale based on a seventeenth-century recipe, and Dear Old Mum, spiced with grains of paradise and coriander. Williamsburg brewery Alewerks brews and bottles both beers, which are served at Colonial Williamsburg's drinking and dining establishments and the Williamsburg Inn.
Inside the hotel's elegant restaurant, I try the historic beers alongside executive chef Travis Brust's carefully considered seasonal menu. Crab Louis served with heirloom tomatoes and Gemelli pasta finished with sweet corn, shishito peppers, and sunflowers set me right, as does the brawny and balanced Rockefeller Manhattan cocktail.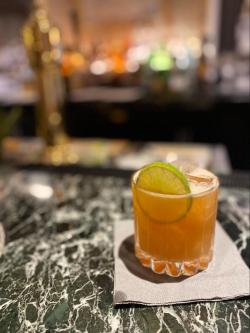 I return to the beer beat the next day, discovering that modern brewing dawned in Williamsburg when Anheuser-Busch opened a massive brewery. Three decades later, in 2006, craft brewing commenced when Alewerks Brewing began producing beers with a direct-fired system in which open flames heat the kettle. "I call it industrial homebrewing," lead brewer Kyle Meyerhoff says of the system.
Alewerks toes the lines between innovation and tradition. Inside the brewery's cozy taproom, I tip back oat-smoothed hazy IPAs alongside classic styles like the coffee-scented Protocol Porter and food-friendly Tavern Brown Ale. "People respect our eye for traditional beers," Meyerhoff says.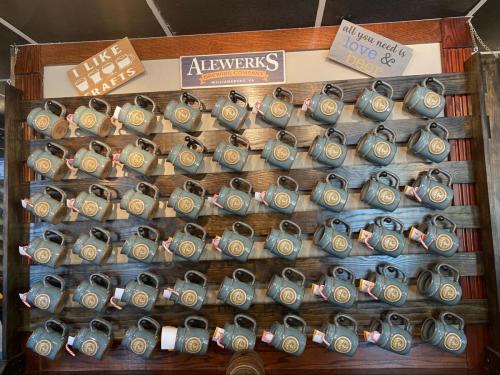 For a modern approach, I beeline to Precarious Beer Project. Neon hues, arcade games, and a Simpsons mural fill the fun-loving beer hall packed with communal picnic tables and two food stalls, including the Electric Circus taco concept and graffiti-splashed Ol' Dominion Burger.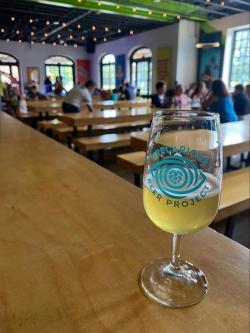 I grab a smash burger, fries, and several beers, including the fluffy Kung Fu Kittens IPA and crisp Air Monarch cream ale.
Williamsburg isn't filled with industrial buildings awaiting rebirth as breweries. Instead, friends Robby Wiley and Chris Smith, who attended the College of William & Mary, looked to a stretch of car dealerships adjacent to downtown, finding a former garage with tall ceilings and space for a patio.
The brewery opened in 2016, and its please-everyone lineup ranges from hazy IPAs like the tropical Free Verse to the Elbow Patches oatmeal stout and citrusy Saving Daylight wheat ale. Virginia Beer also produces small-batch experimental beers, a new offering nearly weekly. "We use the taproom as a test kitchen," Wiley says.
The brewery also benefits nonprofits. "Our mantra is beer, people, purpose," Wiley says. Proceeds from sales of beers such as Friends of Dorothy and Keep Virginia Beautiful are earmarked for area organizations. "A brewery can be a force for good, and philanthropy can be a core tenet of what we do," Wiley says.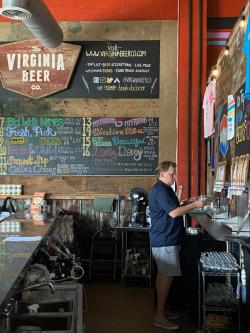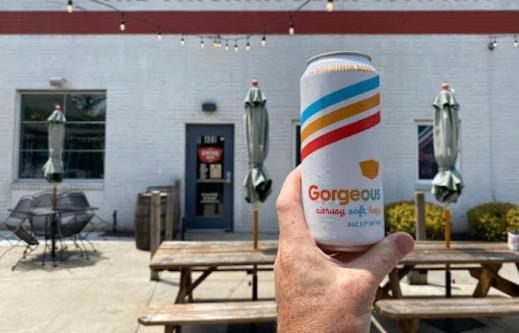 Feeling Fine with Whisky and Wine
Beer might be my favorite beverage, but I'm an equal-opportunity imbiber. After leaving my room at the Williamsburg Lodge, a short saunter from Colonial Williamsburg, I hit the former Lord Paget Motor Inn. It hosted guests from 1952 through 2007, sitting vacant until Rick Wasmund bought the property in 2015 to create a second location of Copper Fox Distillery.
The nine buildings are a master class in adaptive reuse. In one building, Copper Fox repurposed guest quarters into a facility to transform barley into malt, which is later smoked with wood from cherry, peach, and apple trees. The grains are fermented and distilled into single malt whiskies aged in second-use bourbon barrels, stacked floor to ceiling in former hotel rooms.
"We want you to taste the fruit wood smoke," Copper Fox's John Arroyo says, pouring me several delicate samples in the distillery's speakeasy-style lounge. (Hint: Look behind the lobby bookcase.)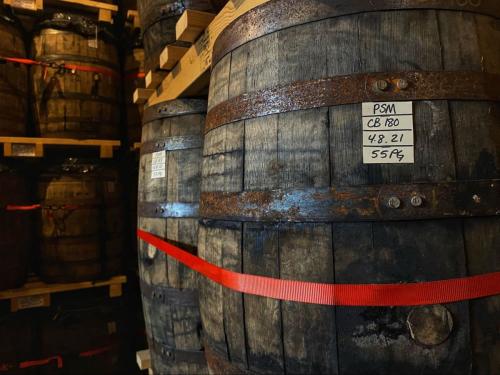 Afterward, it's time to go grape at Williamsburg Winery, which opened in 1985 on what now encompasses some 300 acres of lush gardens, thick woods, duck-filled ponds, and vineyards. (The farm is called Wessex Hundred, a colonial term for a parcel that can support 100 families.)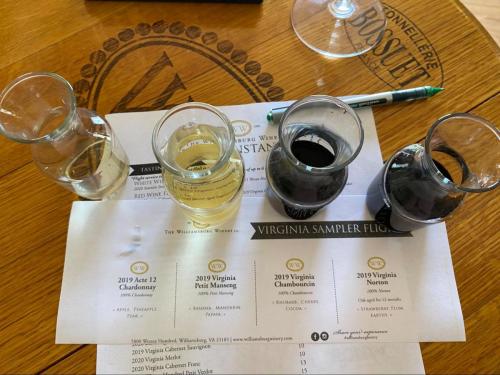 I grab a chicken-salad sandwich at the property's Gabriel Archer Tavern, the dining room overlooking the vineyard, while my neighbors enjoy chilled Virginia oysters and spiked watermelon gazpacho. Wine tempts me, but I wait till I arrive in the nearby tasting room to try vintages made with native grapes, such as the earthy and berry-like Norton.
The wines are fermented in stainless steel vessels, handmade wooden casks, and large concrete eggs. "They give a minerality to the wines," says Kita Holden, the reserve tour guide. On our underground tour, classical music fills the air, the sound frequencies supposedly benefitting fermentation. A Beethoven bust sits by a tank. "It's a nice reminder to play classical music," Holden says.
A Local Approach to Drinking
Over my three days in Williamsburg, I try to drink local at every destination. At the nautical Yorktown Pub, a local haunt across from a sandy beach, I peel steamed shrimp in between sips of Virginia Beer Company's Free Verse IPA. Over at seafood-focused beer bar Oceans & Ale, the revolving lineup of just-caught fish proved as fresh as the beer.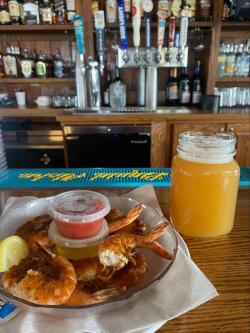 Green Leafe Café, a mainstay pub since 1974, offered 40 compelling taps that featured plenty of Virginia breweries. A few pints became bubbly aperitifs before my final dinner at Amber Ox Public House.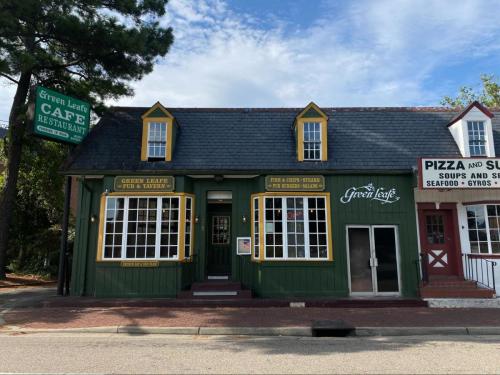 At the seasonally rooted brewpub—a sibling to Precarious—the delicately smoky Blunted Sultan ale is an ideal fit with charred-peach gazpacho and chicken thighs fried as crispy as French fries. I'm keen to grab a post-dinner cocktail, perhaps a painkiller with chai-spiced rum, but my flight is departing in the morning.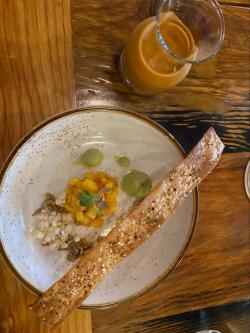 Next round, I think, plotting a return trip to continue exploring the region's past, present, and fast-fermenting future.