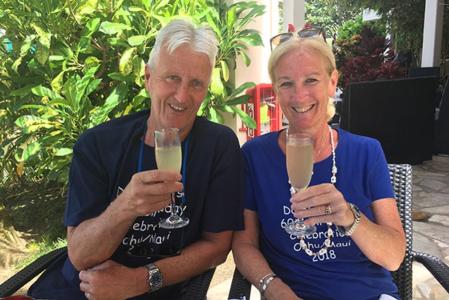 A bed and breakfast is uniquely positioned to provide its guests with personalized, distinctive experiences. From the local ownership, unique accommodations, and delicious, homemade meals, a bed and breakfast is designed to make memories. To learn more about this type of stay, we sat down with Debbie Keane of A Williamsburg White House.
---
What should a first-time visitor to a bed and breakfast expect?
Your experience begins right outside when you drive up to a home instead of a high rise building. With that, you know that you're going to be around a much smaller group of people. My husband, John, is our innkeeper, and he tries to meet each guest as they arrive to give them a tour, as well as answer any questions and provide suggestions on what to see, where to eat, and what to do in the area. We think of ourselves at A Williamsburg White House as offering the experience of a small, boutique hotel. Our guests can expect to see inviting places to relax and comfortable accommodations. We live just behind the property, so we're far enough to offer privacy for your stay but close enough to be there for any questions or needs.
How does the experience of bed and breakfast guests differ from other accommodations?
As a general statement, guests of a B & B can expect uniqueness and personal service. Each bed and breakfast is totally different, though, which is also a great part of their appeal. Each has its own character, décor, and levels of comfort. The biggest difference is that the guests have access to the innkeeper who knows the area, usually owns and lives on the property, and takes great pride in making each guest's experience a memorable one. Additionally, the breakfast at a bed and breakfast is a Do Not Miss moment. Breakfast is right there in our name.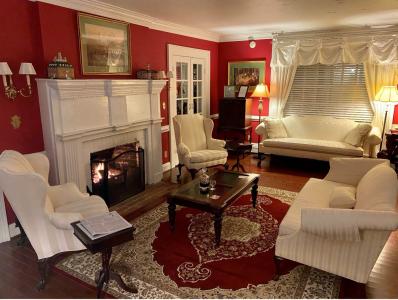 What makes A Williamsburg White House a distinct destination experience?
Our inn is unique in that we are a century-old estate themed after The White House. We have rooms filled with presidential memorabilia, such as our Reagan Dining Room, JFK Library, and Diplomats Reception Room. Each of our sleeping rooms is also named and themed for a president, including the blue and white toile canopy bed and four sun-soaked windows of the Jefferson Bedroom or the king-size four-poster bed and duel bathrooms of the Lincoln Suite.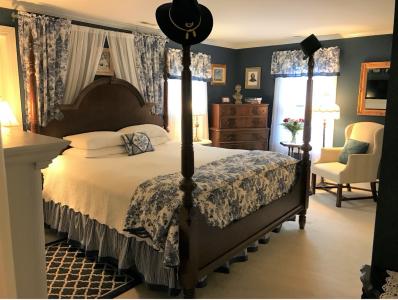 What is your favorite breakfast dish to prepare and serve?
Eggs Benedict is a favorite because of our homemade hollandaise sauce that our guests rave about. We also really love our starter dish, baked oatmeal, which is our most requested recipe. Our quiche Lorraine and Belgian waffles have been described as "the best in the world," so that's a very tough question.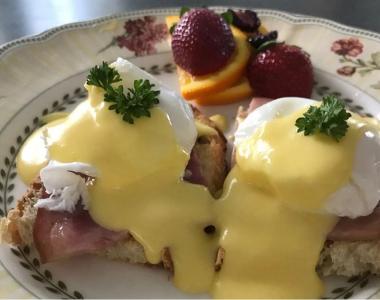 In your experience as a bed and breakfast owner, what has been your favorite moment? 
We genuinely enjoy getting to meet the people who choose to stay with us. With Covid-19, we have had to maintain our distance and have less gatherings, so we are certainly looking forward to being able to do this again. One of our best memories is from a young couple who have become some of our favorite guests. They actually got engaged at our property, then came back and held their wedding here as well. There is nothing better than sharing happy experiences with our guests and helping to make memorable moments.