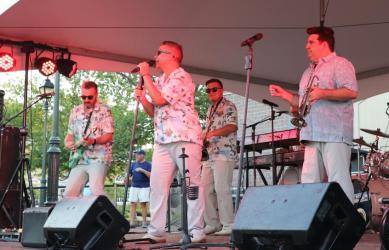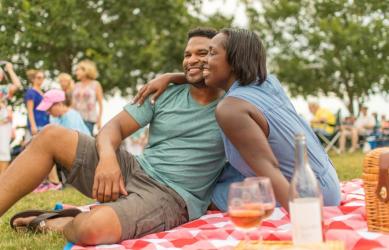 The summer concert season is in full effect in Williamsburg, VA where visitors can enjoy everything from jazz to country, and a whole lot more.
Every Thursday from now through August 10, 2023, with an additional performance by Tidewater Drive Band on August 24, 2023, the Sounds of Summer Concert Series entertains music fans at Riverwalk Landing in Yorktown. Each free outdoor concert runs from 6:30 p.m. to 9:00 p.m. and features an exciting mix of Motown, pop, and R&B music.
The fun continues on July 3 when Colonial Williamsburg's Summer Breeze Concert Series returns to the Lawn of the Art Museums of Colonial Williamsburg on July 3, 2023, with a performance by The United States Air Force Heritage of America band.  The series moves to every Thursday starting on July 13, 2023, and runs through August 17, 2023, featuring an eclectic lineup of Americana, blues, country, and brass bands curated in association with the Virginia Arts Festival. Concerts run from 6:00 p.m. to 8:00 p.m. and are free and open to the public.
As the temperatures cool down, the Rhythms on the Riverwalk Concert Series at Riverwalk Landing in Yorktown heats up every Thursday from September 7-28, 2023, and October 5-12, 2023. Concert-goers can enjoy jazz, big band, and country artists for free from 6:30 p.m. to 8:30 p.m.