Voted as one of the top 15 cities in the U.S. by Travel + Leisure, Williamsburg, Virginia, is best known for its rich history, but there is so much more to do. From art museums and outdoor activities to picking lavender at a local farm and kayaking on the river, Williamsburg is a unique place to visit that's especially perfect for a summer gaycation!
Here's your guide to planning the perfect four-day trip to one of the most historic areas in the U.S.
Where to Stay
If you're looking for an extended luxury stay, Kingsmill Resort & Spa is a great option. Situated on the James River, Kingsmill offers three championship golf courses, multiple dining options, a fitness center, a luxury spa, an indoor and outdoor pool, and even a seasonal lazy river. There's also a marina on the James River where you can rent kayaks and canoes.
My partner and I stayed in a spacious one-bedroom ensuite condo. My favorite part was the full-size kitchen equipped with a coffee maker and plenty of space for cooking, in-unit laundry perfect for longer stays, as well as our condo's balcony overlooking the river. We also enjoyed their breakfast buffet at Elements 1010, complete with a delicious omelet station, fresh fruit, French toast, unlimited coffee, and plenty of other breakfast options.
Kingsmill Resort & Spa is perfect for couples or families looking for a "home away from home." Golf packages are available, too.
Now onto our recommendations on what to do and where to eat!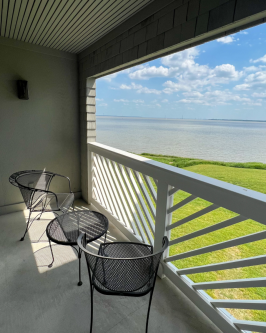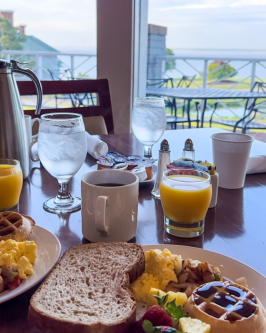 Four-Day Itinerary
Day 1: After checking into Kingsmill Resort, start your trip off with a scenic e-bike tour around Jamestown. Williamsburg on Wheels offers a variety of e-bike and segway tours, and I recommend their Powhatan E-Bike Tour. You'll spend an hour riding along the scenic Powhatan Creek Trail while enjoying the fresh air and beautiful scenery. The route also connects to the Church of the Main gravesite. Our tour guide, William, shared information about Jamestown's history, as well as some other fun facts about the area. It's the perfect introduction to Williamsburg, Jamestown, and Yorktown to kick off your visit.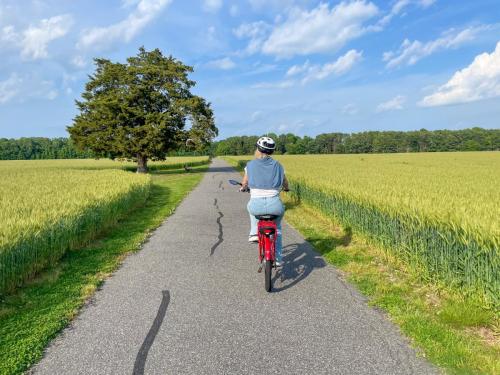 For dinner, head to Aticha, a family-owned Thai restaurant in Williamsburg. They have a fantastic selection of mocktails, as well as an extensive menu featuring made-to-order traditional Thai dishes. We ordered their pineapple fried rice (pictured below), pad thai, and Thai vegetable spring rolls, as well as delicious mojito mocktails.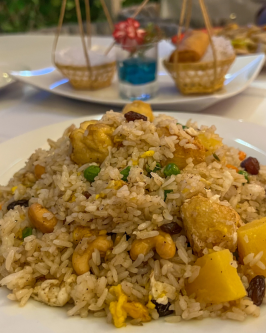 Day 2: Begin your second day with breakfast at Mobjack Bay Coffee Roasters in Yorktown. Founded in 2007 by owners Celeste and Jo Gucanac, this cozy cafe serves delicious coffee, award-winning pastries, and breakfast sandwiches curated by Chef Mary. The building itself is 289+ years old and restored to its Colonial heritage as a coffee and tea house. Mobjack's coffees are roasted weekly in-house, and quick pro tip: do not leave Williamsburg without getting an oatmeal cream pie from here!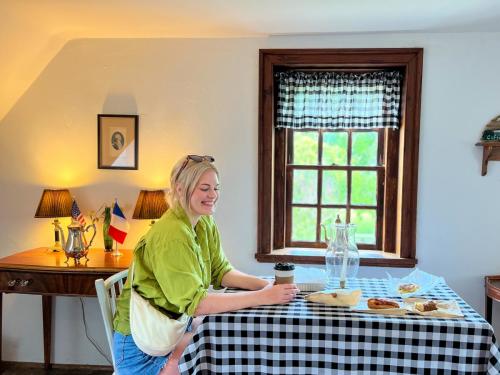 Next, explore Yorktown, a place known for its gorgeous waterfront and 18th-century architecture. Stroll through Yorktown Market Days, a vibrant outdoor farmers market (held every Saturday from April through October) where you can find everything from seasonal produce and breads to soaps, candles, honey, handmade crafts, and more. We picked up some local lavender kombucha and enjoyed live music and views of the York River. If you have time, I highly recommend walking along Riverwalk Landing, exploring local shops or grabbing a snack and hanging out on the beach. All parking in Yorktown is free and you can take the free Yorktown trolley to explore different parts of town as well (or just for fun).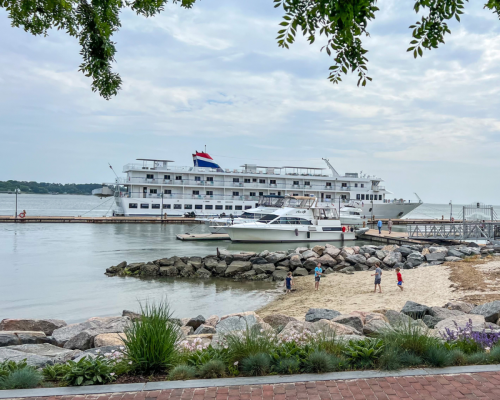 After that, head out on the water with a kayak tour via Patriot Tours and Provisions. This is a fun way to experience the natural beauty of Yorktown. Kayak or paddle board on the York River while exploring hidden beaches, wildlife, and relaxing on the water.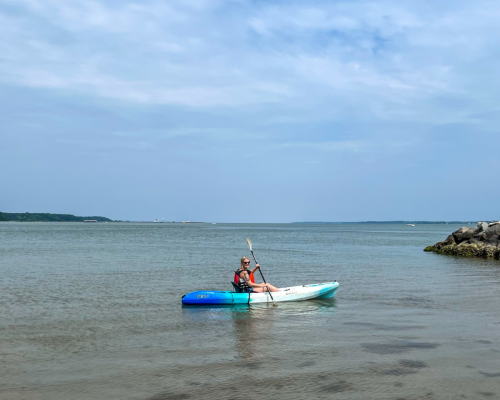 For lunch, stop at nearby Carrot Tree Kitchens, a go-to restaurant that offers classic American dishes with a modern twist. We ordered their Abe Lincoln hot wrap with mushroom/spanish croquette (also a vegetarian option), delicious dill potato salad, and fresh spinach orzo salad.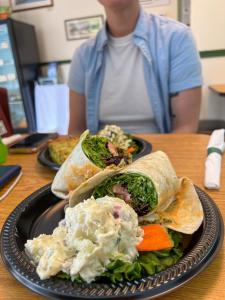 In the afternoon, get your history fix at the American Revolution Museum at Yorktown to learn about the history of our nation's founding. This museum features interactive exhibits and artifacts, making it a great destination for history lovers of all ages. The museum's outdoor areas feature a re-created Continental Army encampment and live firings of a replica British cannon.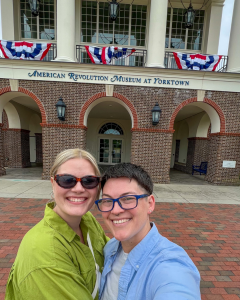 For dinner, enjoy eats at Masala Craft Indian Kitchen, a popular family-owned restaurant that serves authentic Indian cuisine. If you're looking for vegetarian recommendations, order their imported teas to start, chatpati lasuni gobhi for an appetizer, nizami panee, and cauliflower portobello steak for dinner, and toffee bundt cake for dessert. I'm still thinking about this meal!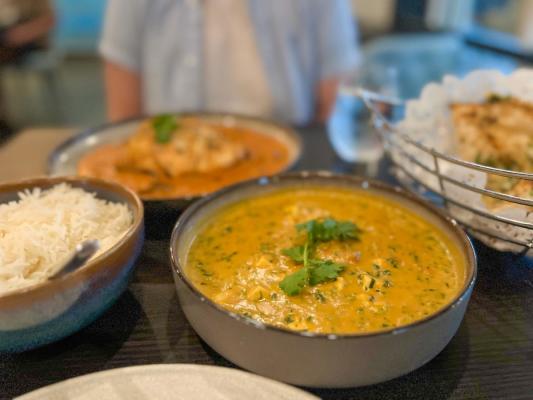 Day 3: After breakfast, take a Historic Triangle Air Tour with Williamsburg Flight Center. This is a unique experience that allows you to see Williamsburg from a bird's eye view. The tour lasts 45 minutes and your pilot serves as your private tour guide. Sights include Colonial Williamsburg, a York River panorama, Historic Jamestowne, the College of William and Mary, and more. This tour was truly one of my favorite parts of visiting Williamsburg!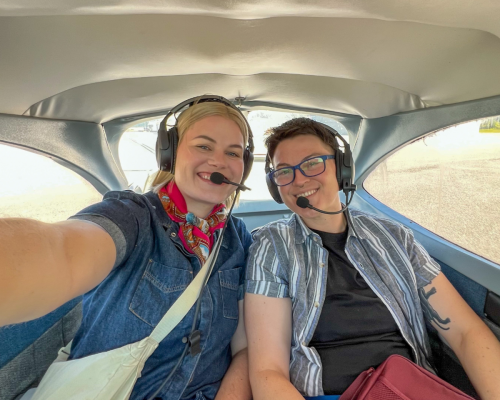 Next, drive over to the Williamsburg Salt Spa for a relaxing salt therapy session. Williamsburg Salt Spa imported over 15 tons of therapeutic salt from Poland and the Himalayas in order to create this unique salt cave experience. Sessions last 45 minutes and include comfortable recliners and relaxing music. Benefits can include improvement of allergies, asthma, inflammation, and more as well as unwind and destress.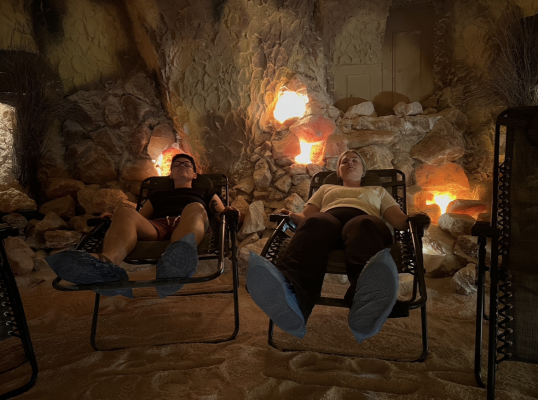 You can't go wrong with Culture Cafe for lunch, an eclectic cafe that offers tasty salads, sandwiches, and soups. They have an extensive cocktail menu and delicious baked goods, but the star of the show is really their decor. Owners Scott and Louise scoured the globe for vintage light bulbs, antique tiles, and interesting books to transform the space into a two-story cafe with industrial-bohemian vibes. They are welcome to everyone and have amazing food. I highly recommend their cauliflower burger and vegan chocolate cake.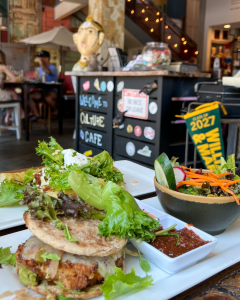 In the afternoon, you can take a private tour of Colonial Williamsburg with Trish of Williamsburg Walking Tours. She is a local historian and master storyteller. The tour is curated based on your interests and curiosities. Stroll the "most historic avenue in America'' and learn about LGBTQ+ history, Black history, and the unfiltered story of American history.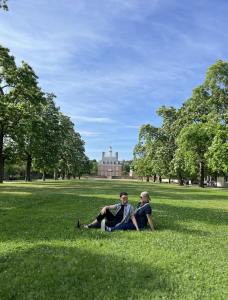 If you have extra time, make sure to take a stroll through Colonial Williamsburg's Merchants Square—home to over 40 local shops and restaurants—and stop by Abby Aldrich Rockefeller Folk Art Museum for an impressive collection of folk art.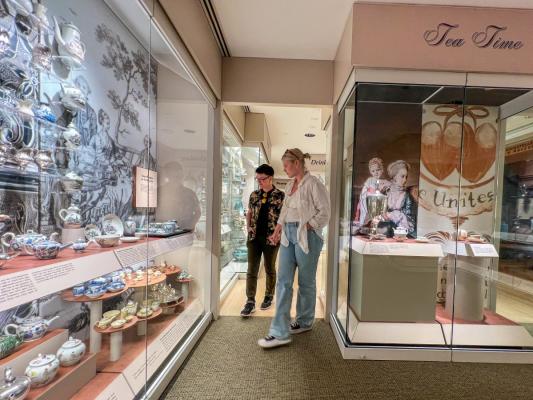 End the day at The Hound's Tale, an "English pub-ish" that offers indulgent comfort food, fried favorites, and specialty cocktails/mocktails conveniently located near Colonial Williamsburg. We ordered an array of appetizers to share including mac and cheese egg rolls, toasted herb focaccia tapenade, and fried Brussels sprouts (pictured below). My favorite part of this spot was the unique decorations and relaxed atmosphere, perfect for a casual dinner.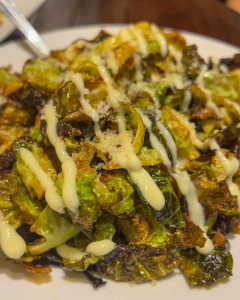 Day 4: Start your last morning with a visit to Duck Donuts before another adventurous day. This popular bakery offers a variety of creative donuts that are made fresh every day.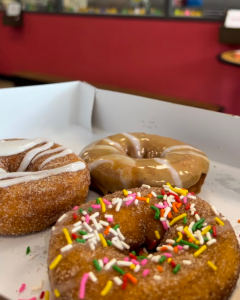 From there, I recommend Go Ape! Zipline Treetop Adventure, an adventure park with zip lining, to experience a thrilling journey through the trees. This is a really fun way to see the natural beauty of the area. Make sure to wear pants and gloves and bring a change of clothes for after.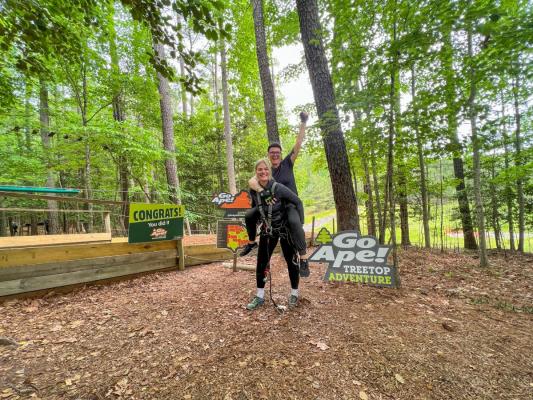 Amiraj is a popular Indian restaurant that offers a variety of traditional dishes with a twist. Vegan and vegetarian options are available and plentiful—this stop made for a great lunch! I highly recommend starting off with their chaat of the day. For entrees, we shared vegetarian paneer (pictured below) and mushroom-asparagus raeeszada (vegan, pictured) with garlic naan.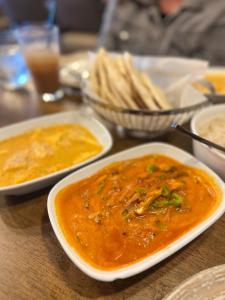 If your trip is between May through July, you're in luck—it's lavender season! Head to Sweethaven Lavender Farm for a unique experience of picking lavender and wildflowers as well enjoying lavender-infused beverages and snacks like lavender lemonade and lavender cotton candy. Shop for lavender gifts like infused lotions, essential oils, hand soaps, and more. This is a perfect photo stop—make sure to pack your lavender dresses.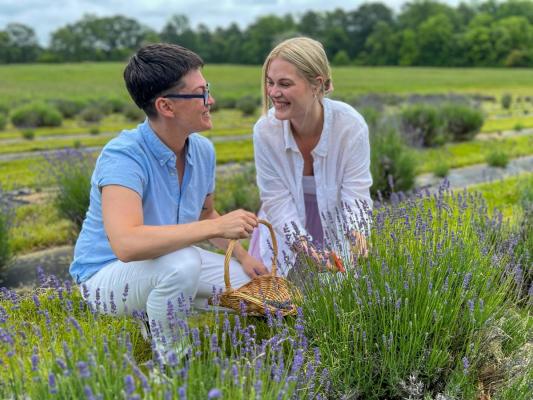 Alternatively, I recommend heading to Busch Gardens for a fun afternoon packed with roller coasters and other rides. Busch Gardens is home to some of the country's best roller coasters, as well as live shows for all ages.
For dinner, Food for Thought is perfect. It's a welcoming restaurant that offers classic American cuisine. The menu ranges from traditional dishes like their famous grilled cheese, ethnic dishes like pad thai, seafood specialties, and even healthier vegetarian and vegan options like cilantro lime vegan chicken. Your meal starts with a complimentary bread basket filled with fresh bread and sweet potato cornbread and ends with a delicious made-from-scratch vegan raspberry hazelnut torte. While the food is incredible, Food for Thought's service is what really makes it special.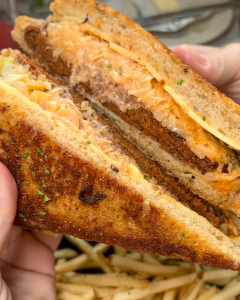 Happy Travels!
I knew Williamsburg would be a fun U.S. gaycation for history lovers, but I had no idea it would also be a fun foodie destination dotted with such unique adventures. We had so much fun exploring Williamsburg's unique combination of history, adventure, and relaxation. Happy travels to one of my new favorite destinations!