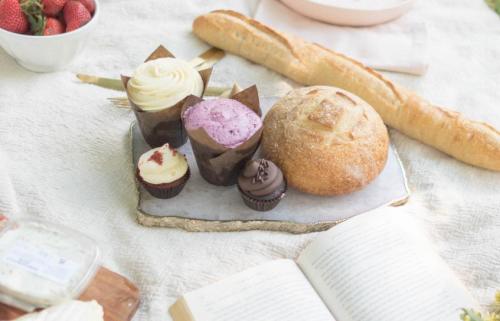 Fall is here and it's officially harvest season. There are plenty of great cities where you can host a picnic, but Williamsburg has a few key factors that make it stand out above the rest.
Whether you're local to the area or you're simply passing through on a beautiful day, experiencing a picturesque picnic in the heart of this historic town is a must. Between the artisan bites, the one-of-a-kind treasures, and the undeniably Instagrammable backdrop, Williamsburg is the perfect place to spend an afternoon relaxing alone or with loved ones.
Hosting more than 40 vendors, the first spot you'll need to visit is the Williamsburg Farmers Market. Located in Merchants Square, the market runs every Saturday through December from 8 a.m.-12 p.m. You can snag a gorgeous bouquet of flowers, fresh produce, pies crafted by hand, and so much more. Skip the grocery store in favor of supporting the local artisans in this close-knit neighborhood.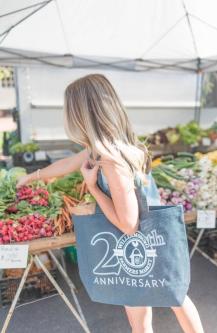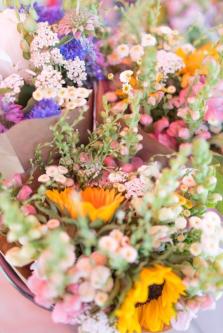 Once you've grabbed some essentials from the farmers market, head over to The Cheese Shop (a Williamsburg staple for the past 51 years!). This spot boasts a wide variety of cheeses and meats, freshly made breads, crackers, and any kind of sandwich spread you may want to top your perfectly formulated charcuterie board with. Plus, if you're searching for a heartier lunch, order one of their renowned sandwiches from the deli counter. If you talk to any of the Williamsburg locals, they'll tell you these are not to be forgotten!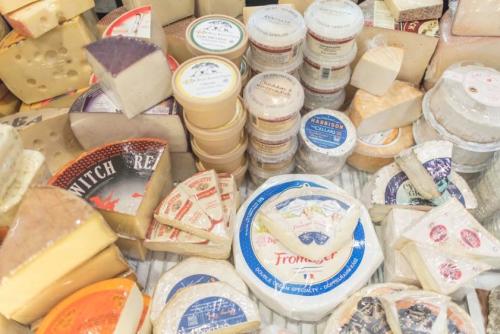 This shop may just surprise you with how many different blends (more than 170, to be exact!) of fresh spices, herbs, seasonings, and hand-selected teas they offer. Not only can you stop in for a refreshing cup of iced (or hot) tea from their cafe, but you can also purchase an adorable mug or tea diffuser to brew and bring along with you to a picnic! I spent over an hour here just browsing around, taking in all of the different scents, and exploring the ways to create one-of-a-kind cocktails and treats. My personal favorites are the Lemon Drop Mate Tea and Lady Grey a la Creme Black Tea… and of course, I love the tiny sloth diffuser you can use to brighten up any afternoon.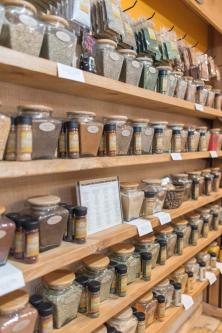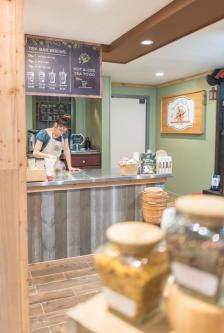 What pairs perfectly with savory, rich cheese and fresh produce? Of course, you're going to need a little something salty to round out the perfect trio of flavors. Grab a tin of the famous Virginia peanuts they've been making for more than 40 years, or get out of your comfort zone and try one of their out-of-the-box, but admittedly delicious, specialty flavor combinations –  like bacon cheddar.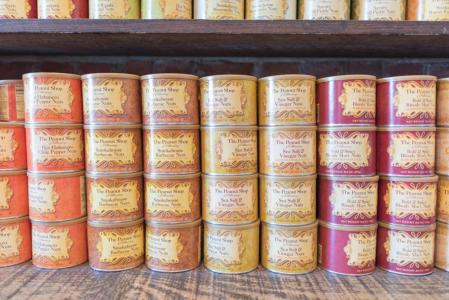 It was Aristotle that said, "a meal without dessert is just a meeting," right? Well, maybe not, but whoever made that proclamation certainly wasn't wrong. It should be considered a crime not to have a tasty treat to finish a meal, and Extraordinary Cupcakes is the best spot to fill that need. They proudly bake 100 percent of their cupcakes fresh every day, and honestly, you can tell. The thick, rich icing is truly next-level delicious. They have mini cupcakes if you just want a bite (or if you prefer to do a tasting of different flavors – I highly recommend this route) and gluten-free cupcakes, so no one feels left out of the fun. 
The Wine Seller is the bigger, more polished sister of your traditional wine store, and when you walk in, you'll be impressed by their selection split up by different wine regions to choose from. Whether you're an elevated Cabernet drinker or like to make your own Frosé with the sweetest bottle available in honor of summer, this spot has everything you need. From wine and beer to cigars and homemade sandwiches, you won't be disappointed.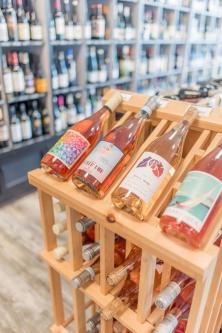 One of the newest additions to Merchants Square is Brick & Vine. Their motto is, "where trend meets tradition," and I have to say, that is the perfect explanation for this bright, charming home decor shop. If you're planning a picnic, this store is the place to find beautifully designed hand towels, fancy plateware, and a blanket that will last a lifetime. Level up the picnic aesthetic for your guests (or your Instagram followers) by channeling your inner Martha Stewart and coordinating everything down to the color palette with hosting essentials from this spot.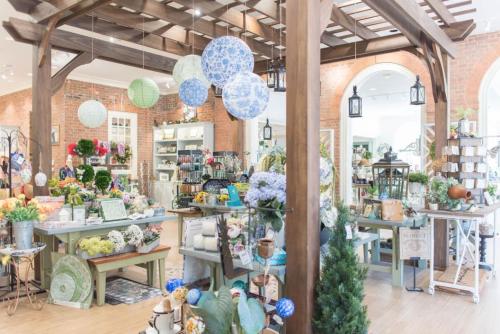 If you're a fashion lover like me, you will certainly adore these next two boutiques in the heart of downtown Williamsburg. Only a few doors down the street from Brick & Vine, you'll discover The Shoe Attic alongside Three Cabanas in a delightful storefront on the corner.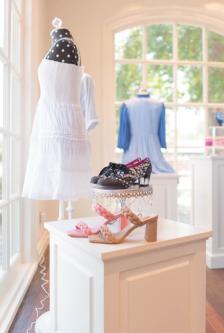 Three Cabanas is known for carrying brands like Lilly Pulitzer. All of their pieces have a signature Southern style, with brightly colored designs and ultra-feminine silhouettes. If you're looking for an outfit that will perfect your picnic, this boutique is your best bet.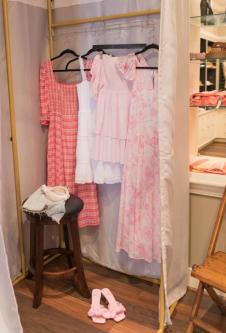 Once you step foot inside this spot, you'll discover a treasure trove of gems ranging from custom-drawn pictures of the Governor's Palace to kids' toys and clothes and even trendy hats. I grabbed a tiny truck to entertain my one-year-old, which has quickly become his new favorite toy, and a stylish carryall perfect for occasions like this.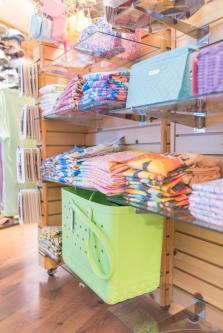 Our final destination for a picnic? The Palace Green at Colonial Williamsburg. On any given day, you'll see this beautifully groomed, green lawn filled with couples of all ages, families with kids, and pets running around. It's undoubtedly the most picturesque spot to admire The Governor's Palace, feel like royalty lounging about, and savor every bite of your well-thought-out meal with this iconic destination in the background. 
If you're searching for a little more privacy for a date or if you want to breeze through your newest novel quietly, there are plenty of more secluded and shaded spots around this area where you can set up. You may not have the Williamsburg landmark within eyesight, but listening to the birds chirping softly overhead as you relax your shoulders and spread out across your blanket may be just the setting you need.
Whether you're a local searching for new ideas to fill your weekends or you're booking your next getaway, this post will act as your guide in planning an Instagram-worthy picnic in Williamsburg!