It's time to break out your favorite decorations and celebrate the season. Visit Williamsburg met up with several of our attractions to get a behind-the-scenes look at how they bring about holiday cheer.
---
Busch Gardens Christmas Celebration
Guests of Busch Gardens Williamsburg will be treated to an all-new, limited capacity event. To keep the season bright, the park has trimmed the eight European villages with Christmas lights, trees, and abundant holiday décor. You will also find new sight-specific entertainment, fifteen coasters and rides, a gingerbread scavenger hunt, and a meeting with Santa at his workshop. For those with a sweet tooth, do not miss the new holiday treat – gingerbread spiced funnel cake!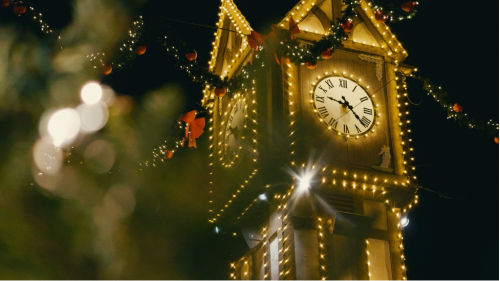 Colonial Williamsburg
How does the largest living history museum celebrate the holidays? The answer is with a tremendous amount of charm. Joanne Chapman, Manager of Operations, explained that colonial decorating traditions were quite different than what we see today. Instead of elaborate displays and shining ornaments, 18th century Williamsburg would have seen simple decorations featuring greenery, fresh fruit, and candles. Colonial Williamsburg uses this tradition as the starting point for a talented group of decorators who adorn the historic buildings with stunning wreaths and garlands.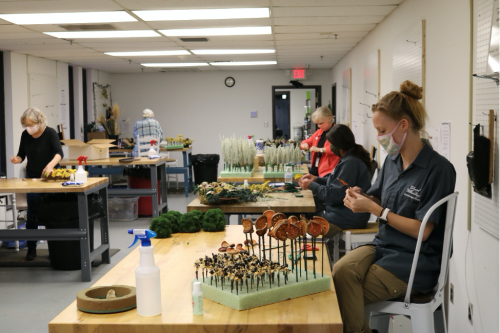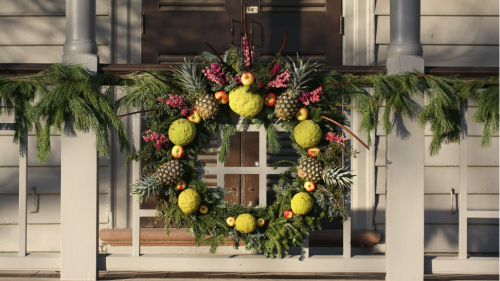 American Revolution Museum at Yorktown and Jamestown Settlement
Tracy Perkins of the Jamestown-Yorktown Foundation shared that both the American Revolution Museum at Yorktown and Jamestown Settlement continue the colonial tradition of very simple sprays of pine, holly, and berries. Guests will be delighted to see the costumed interpreters adorning their re-created villages. For an additional glimpse into traditional holiday decorating, be sure to check out Christmastide in Virginia, a special holiday program at both museums. At the American Revolution Museum at Yorktown, see how a Revolution-era farm prepared for the holidays with food and music demonstrations. Jamestown Settlement will help guests compare English Christmas traditions with those of the Jamestown colony's difficult early years.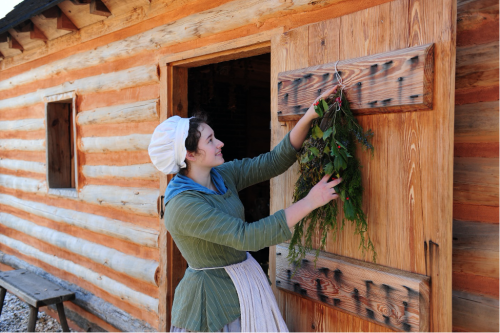 Liberty's Ice Pavilion
Each year, a crew descends upon Duke of Gloucester Street and transforms it into a winter wonderland with Liberty's Ice Pavilion. Truckloads of platforms, faux ice, and decorations turn this block into a family-friendly ice skating rink complete with refreshment stands featuring hot cider, coffee, and sweet treats.