The gifts have been purchased, and the holiday plans have been made. Now it's time to enjoy the season at these festive spots.
Merchants Square
Take in the historic charm of Merchants Square with colonial architecture draped in garlands. The shop owners of this quaint area take great pride in their window displays, so be sure to window shop before stopping in. In addition to the beautiful décor, guests to Merchants Square will be treated to holiday music and performances, outstanding dining, and visits from Father Christmas.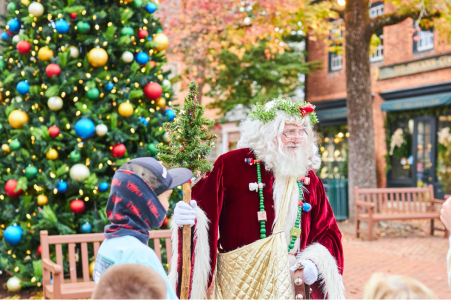 Busch Gardens Williamsburg
The Christmas season would not be complete without a visit to Busch Gardens Williamsburg, the world's "Most Beautiful Theme Park." Park guests can stroll through the festive villages during this new, limited capacity holiday experience. Sparkling decorations, festive foods, exciting coasters, and attractions plus abundant shopping will make the spirit of the season come alive.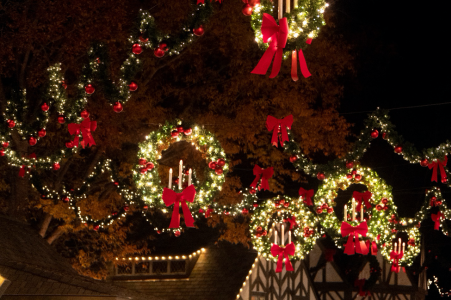 Williamsburg Inn
Holiday traditions come to life at Colonial Williamsburg Resorts. The iconic Williamsburg Inn shines bright with thousands of shimmering lights. This winter wonderland is a holiday classic in Williamsburg – full of enchantment, elegance, cheer, and classic family fun.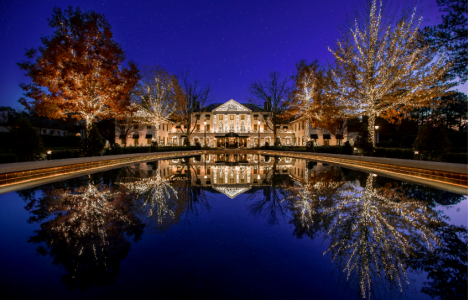 Neighborhood Decorations
Creativity is on full display with holiday decorations in local neighborhoods. Whether it be the simple elegance found in Williamsburg and Yorktown's historic areas or the massive light displays of the Merestep Way community in Toano, you're sure to be delighted. Click here for an interactive map of festive neighborhoods.