Juneteenth is the oldest nationally celebrated commemoration of the ending of slavery in the United States. It is a time to educate, commemorate, celebrate, and reflect on the Black experience in America. Looking for a way to celebrate the rich culture and history of the holiday in Williamsburg? From parades, to picnics in the park, to free museum admission, here is a list of Juneteenth events in the region.

William & Mary will celebrate Juneteenth in person for the first time at the site of Hearth: Memorial to the Enslaved from 3-7 p.m. on Friday, June 17. This free event will include performers of all varieties. 
Mainstage Schedule
3:00 p.m. - Opening Ceremony
3:25 p.m. - Musical Selection
4:00 p.m. - Free Spirited Dance Ministry
4:15 p.m. - Rahsaan Cruse, Jr., Woodside HS Jazz Vocalist
4:30 p.m. - Matthew Willard, Saxophone
4:45 p.m. - Bettina Ross, Oratory
5:00 p.m. - W&M Student Jason Dean Robinson, Poetry
5:15 p.m. - Charles Bell, Tenor Vocalist
5:30 p.m. - Juanita Graham, Poetry
5:45 p.m. - W&M Student Shawna Alston, Poetry
6:00 p.m. - Drum Circle, Adam Canaday & Friends 
Additional activities will be available throughout the evening.
 
Join the York-James City-Williamsburg NAACP branch for a free motor parade on Saturday, June 18, at 9 a.m. that stretches from Highland Park to Bicentennial Park, through Richmond Road. The parade will feature cars from Hampton Roads Customs, live music by The Vinyl Word Show Radio Team, and more. With participation from the City of Williamsburg, the Highland Park Civic Association, the League of Women Voters, Union Baptist Church, the African American Male Coalition from William & Mary, William & Mary NAACP-College Chapter, and more, this parade is a community event for the whole family.
 
Although Juneteenth springs from events that happened in Galveston, Texas, in 1865, the event celebrates liberation from a system of slavery with origins in Jamestown, where in 1619 the first recorded Africans were brought after landing at Old Point Comfort, and where the first slave laws enacted in the mid-17th century impacted the lives and status of Africans and their descendants.  Jamestown Settlement will celebrate Juneteenth on Saturday, June 18, at 2 p.m. with music, dance, spoken-word performances, and dramatic presentations that explore the theme, "What Freedom Means?" Performances include the Atumpan Dance Theatre, spoken-word artists from Teens with a Purpose (TWP)-The Youth Movement, singers Rico Robinson and Sylvia Tabb Lee, violinist Odysseus, and dramatic readings by James Cameron. Admission to Juneteenth programming is free for all, however advance online ticket registration is highly encouraged due to limited capacity.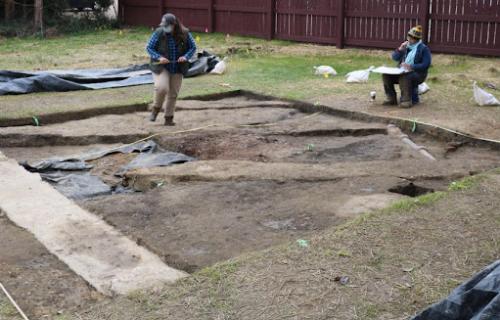 Witness history unfold in real time as archaeologists conduct excavations to uncover two buildings: the remains of the mid-19th century First Baptist Church, and a smaller building that preceded it. The earlier building referred to as the Baptist Meeting House in an 1818 tax document is thought to have housed the congregation prior to the construction of the church. That structure was replaced in 1856 by the brick church that stood on the corner of Nassau and Francis Streets until the congregation relocated in 1956. The site is open Sunday, June 19 from 9 a.m. to 3 p.m. Read more about full story of the uncovered history in Williamsburg here.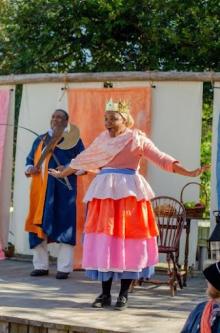 Grab your crew and head to Colonial Williamsburg where admission is free on Sunday, June 19, for the historic area and art museums. Special Juneteenth programming includes performances by Nation Builders, family programming designed to help families discuss slavery with their children, a walking tour exploring the paradox of the institution of slavery and the movement for independence, and more.
We invite you to join several organizations who will be hosting events during this special weekend. For more information please visit the Juneteenth Community Consortium.