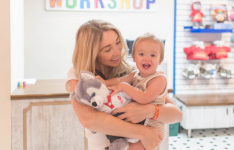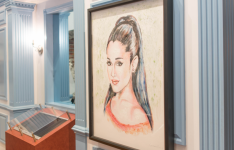 When you think of Williamsburg, the first things that pop into your mind are likely Colonial-era tours filled with rich history and cobblestone streets lined with perfectly preserved homes from the 18th century. While you can certainly travel back in time when visiting this iconic city, there's so much more to explore than what meets the eye (or what you've assumed takes place here).
I found it funny when my husband and I decided to move from Baltimore to Williamsburg three years ago that everyone I told asked me how I was going to adjust to such a different way of living. From bustling life in the city to… an old-fashioned Colonial era? One person even asked me if I'd be trading in my stylish designer wardrobe for vintage gowns and headscarves. 
After several years of living here now and sharing my experience online - showcasing that I am not living in the 1700s - I think it's time to share some of my must-see places in the area that you wouldn't expect to find in a traditional Williamsburg travel guide. From nitro cream coffee flights to an epic indoor waterpark and Instagram-worthy tapas that will make their way into your daydreams, let's get into it.
First, let's begin with Great Wolf Lodge (the epic indoor waterpark). If you have kids and you want to spoil them rotten, this spot is an absolute must-visit during your time in Williamsburg. They'll never let you forget how much fun you had darting between the indoor wave pool and the outdoor water attractions. Not to mention, if you get a Pup Pass (which I highly recommend), you can treat them to their new favorite stuffed animal - a signature wolf from Build-a-Bear - among other exciting treats.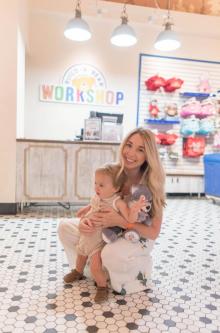 Once you're done getting the wolf all dressed up, head to the GW Candy Shop, where you can fill a cup with tasty candies for later. Don't spoil lunch, though! There's plenty to choose from for a delicious spread for the whole family. I loved the bacon cheeseburger and fries from Buckets Incredible Craveables, but my son would argue that the Bear Paw Ice Cream was his favorite.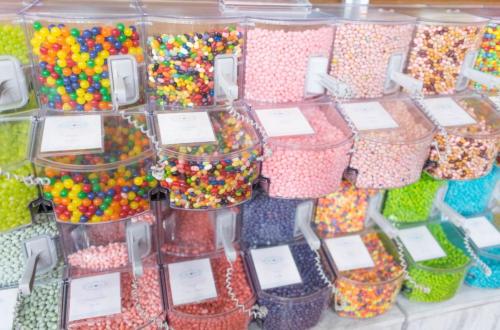 While waiting for your food to digest before heading back to the waterpark, stop by the Northern Lights Arcade or the newly renovated Laser Tag arena for an experience you'll be talking about over dinner for months to come.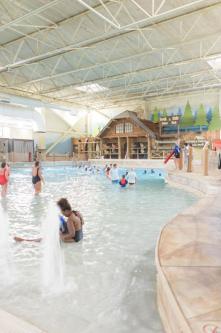 Attention all coffee lovers: Column 15 is about to become your new go-to spot. Opened by two William & Mary graduates who connected over a cup of coffee, this cute cafe looks like a spot you'd find in New York City or Washington, D.C. Their bright and welcoming aesthetic is gorgeous, and the cold brew flight is even better. Even if you're not a coffee drinker, they have non-coffee options like frozen hot chocolate, ice cream, and a wide variety of tea blends. 
Do me a favor while you're visiting this local hub and grab a panini (or three); they are so delicious that even if you aren't someone who hangs out at coffee shops, you'll find yourself sticking around just to devour these.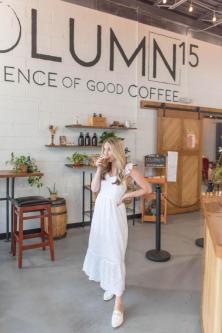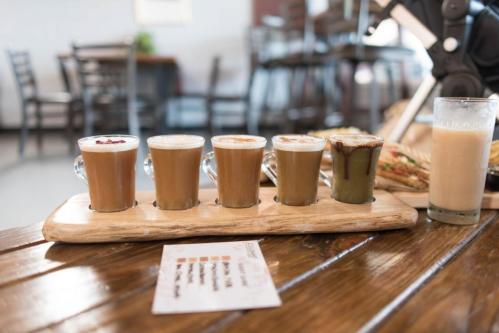 Ripley's Believe It or Not! is the perfect place to satisfy the curious kid in you. It's hard to believe that all of the exhibits are real (I kept saying to my husband, "No way! This can't be true!"), but that's what makes everything so fascinating. From a real shrunken head to a double-eyed pupil and games and exhibits that will have you questioning everything, look no further than this local gem – especially if you're looking for a good conversation starter.
You can easily spend an entire afternoon enjoying everything Ripley's Believe It or Not! has to offer. Once you finish getting your mind blown while walking through their indoor exhibits, challenge your date to an 18-hole game of Catfish Cove Mini Golf through various ponds and waterfalls!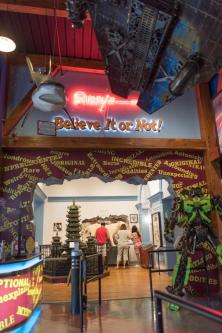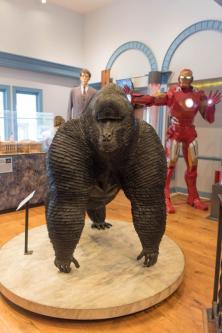 Once you've worked up an appetite again, head over to Casa Pearl, where you can indulge in the best of Chesapeake Bay oysters and Latin-inspired tacos with a Southern twist that Williamsburg has to offer. Since opening in 2018, they've been the talk of the town, and for good reason. The ambiance of the vibrant restaurant is ideal for a casual and lively dining experience, and the staff goes above and beyond to make you feel welcomed and cared for from the moment you walk in the door.
You truly can't go wrong with ordering anything off of their tapas-style menu. My personal favorites have been the Char-Grilled Oysters, Crispy Brussel Sprouts, Oyster Po' Boy Taco, and the Fried Chicken Taco. Additionally, if you're into craft cocktails, you're in luck. My husband said their Casa Margarita was the best cocktail he's had in Williamsburg to date. He still hasn't stopped raving about it to family, friends, and whoever will listen. 
So whether you're a local searching for new ideas to fill your weekends or booking your next getaway to spend time in this dynamic city, hopefully, this post can act as your guide in planning some unexpected adventures in Williamsburg. Sometimes you don't want to visit the "touristy" spots when exploring a new city, and I get that! While hitting up iconic landmarks and historic towns can be thrilling, immersing yourself in the local culture can give you a better perspective on the authentic feel of a destination and provide you with unexpected experiences you'll be talking about long after you return home!