---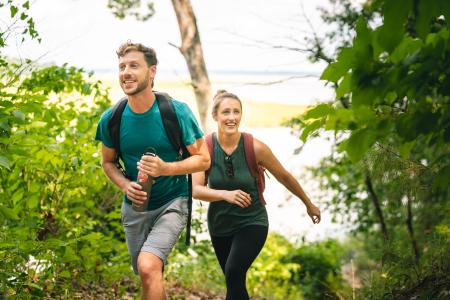 Exercise
Dan Green, Fitness Lead at The Spa of Colonial Williamsburg, believes that consistency is the key to establishing an exercise routine. "Two to three months of commitment is really the critical point," says Green, "after that, it will be a part of your day that you don't want to miss." Green suggests starting slow and simply practicing an activity you can commit to doing regularly, such as walking a trail or taking a regularly scheduled fitness class such as water aerobics.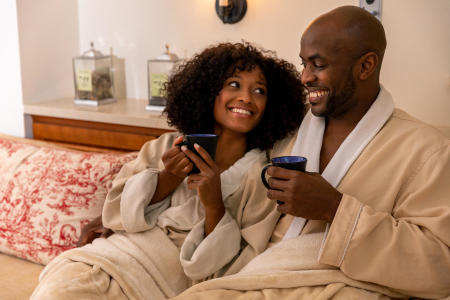 Take time to recharge at The Spa of Colonial Williamsburg
Even on vacation, stick to your routine. Guests of The Williamsburg Inn, Williamsburg Lodge, Griffin Hotel, Williamsburg Woodlands Hotel, and Colonial Homes Historic Lodging can access the fitness center of The Spa of Colonial Williamsburg, including its equipment, pool, and staff. Due to Covid-19, reservations are needed to access the fitness center.
Nutrition
Dan shared that trying any number of diet plans may or may not be successful; however, the key to weight loss is truly being sure your calorie intake is balanced with your exercise routine's calorie expenditure. "Diet should be about long-term healthy habits," says Green. "Look for ways you can have food you enjoy in moderation, but also incorporate additional fruit and vegetables."
Jacquelyn Liebler, General Manager of Revolution Golf and Grille, agrees that making a substitution in your favorite food is a great way to introduce healthy food options. Jacquelyn states, "Revolution Golf and Grille is a huge supporter of maintaining a healthy balance with food and nutrition. We may offer some amazing comfort-style dishes, but we are also happy to provide substitutions and options for those looking to eat lighter and healthier. For example, all of our flatbreads have a healthy alternative by substituting a gluten-free cauliflower crust instead. The basil grilled chicken and mushroom flatbread is particularly tasty with the cauliflower crust."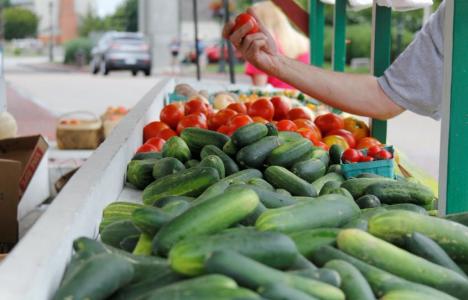 Mindfulness
Taking time for yourself is an important self-care practice. Step away from the hustle and bustle of your day to focus, center, and align yourself with your goals. Whether this is a formal moment of mindfulness, such as taking a yoga class or a ritual morning walk in a peaceful place, commit to taking a moment for yourself each day.
Adventure
Trying something new is an exciting way to challenge yourself and grow. In Williamsburg, you are free to choose your level of adventure, from exploring a new hiking trail or flying above it on a zip line. Here, you can navigate the calm waters of the James River in a kayak or help raise the sails of a tall ship in the York River.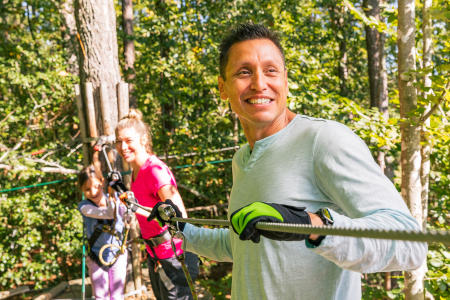 Visit Williamsburg wishes you a safe, happy, prosperous 2021. Be sure to check out our trip planning tools for help planning your visit to the area.