Craving a breath of fresh air after being cooped up all winter? There's plenty to do when emerging from hibernation in Williamsburg, whether it's thrill-seeking, exploring an outdoor museum, shopping for spring fashions, or taking a bike for a spin.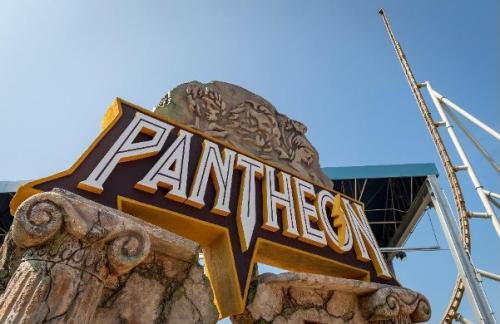 Feel the need for speed? The Pantheon rollercoaster at Busch Gardens Williamsburg opened at the end of March and broke records as the fastest multi-launch coaster in the world. Propelling daredevils at 73 miles an hour, Pantheon – named for its experiences that reflect the powers of five Roman gods – has a path featuring two inversions, four launches, five air-time hills, and a 95-degree drop.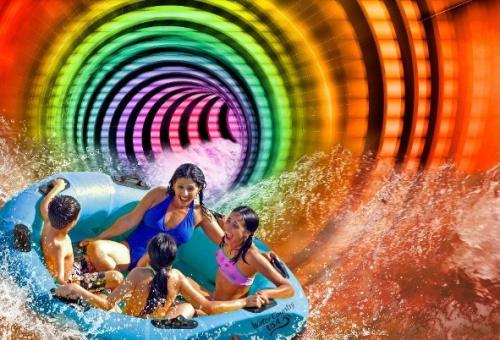 The twists and turns will continue at Water Country U.S.A.® come May, when the newly redesigned Aquazoid Amped™ slide debuts. Riders can plunge down 864 feet of fully enclosed, coiled tubes at speeds of 20 feet per second, while splashing through a multisensory experience that includes pulse-pounding music, special effects, and lighting that's akin to the most brilliant fireworks displays. Aquazoid Amped™ complements other heart-pounding water rides including Colossal Curl, Big Daddy Falls, and Cutback Water Coaster™. Make sure to bring a change of dry clothes for a day you'll never forget that combines Water Country with Busch Gardens using one pass.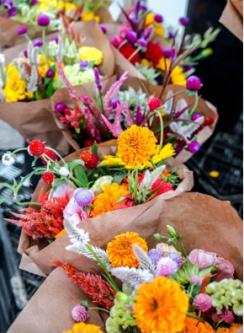 Inspired to take some flowers home? Spring blooms, local produce, handmade soaps, crafts, and more are all back at the Williamsburg Farmers Market. Held each Saturday through mid-December, the community event features a rotation of 40 regional purveyors bringing their freshest goodies to savor and sip on a stroll through the heart of historic Williamsburg. Music and entertainment vary weekly.
If shopping's your thing, you won't want to miss a bit of retail therapy at three brand-new stores that have also brought a refreshed look to Merchants Square. Fashionistas can put together an entire spring wardrobe at J.McLaughlin, whose preppy classics and sporty chic styles are pure Americana. Or, check out looks from across the pond at U.K.-based apparel and accessories brand FatFace, where gear for adults, children, and babies trend toward casual, cool, and cotton. Accessorize it all with sterling silver necklaces, rings, earrings, and more at Penny and Sixpence jewelry. 
Nature lovers can get the best of both worlds at Freedom Park, where new, for-rent bicycles are ready to be taken out for inaugural season spins on more than 20 miles of dedicated mountain bike trails. There are also more than two miles of multi-use trails and a one-mile Americans with Disabilities Act-compliant trail for use. Bikes are available for hourly rentals Friday through Sunday from 10 a.m. to 3:30 p.m., and the $10 hourly rental fee ($8 for residents) includes helmet rental.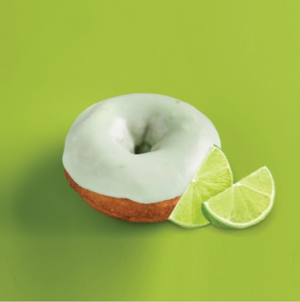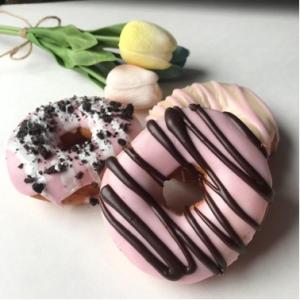 Opportunities abound for eats and treats in Williamsburg in springtime. Check out the limited-run key lime doughnut at Duck Donuts, or indulge in an annual favorite at Extraordinary Cupcakes. Their seasonal luscious lemon raspberry confection features a moist citrus cake filled with raspberry puree, topped with raspberry buttercream and fresh lemon zest.