So… your parents say you're headed to Williamsburg. A colonial town? Really? The LAST thing you expected as a teenager!  Well, worry not, because although it seems like you might be trapped in the 18th century beneath the colonial exterior, there is much to do that you're going to love!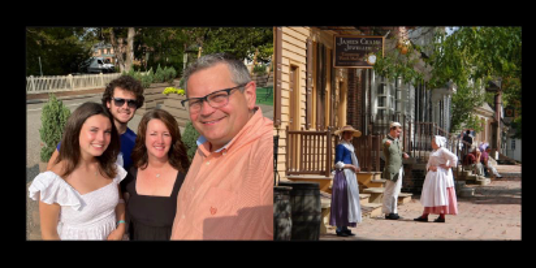 Colonial Williamsburg is a great example of the past being met straight on by the future. The town is absolutely stunning, displaying its rich history while implementing modern name stores and dining.
Start the Day Right
I like to start my day off on the right foot with a tasty coffee, as most teenagers and adults do. If you like coffee or breakfast pastries, you're in luck! Williamsburg has a great selection of coffee shops, and I enjoyed my caramel oat milk latte from the wonderful Illy Cafe. Illy is an adorable storefront located right in the heart of town, and my coffee was delicious.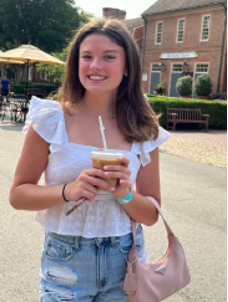 For many teenagers, high school is all about preparing for and figuring out the future. The highlight of my trip was my visit to the College of William & Mary. 
Off to College
As a rising high school junior, college has been on my mind for quite some time now. The excitement of living on my own and moving out of my familiar small town to a completely new place has consumed me for years, and I can't wait to experience life in college.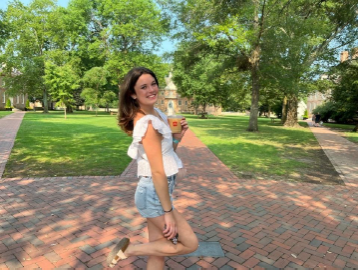 Morning coffee in hand, I started my day in Williamsburg with a tour of the beautiful, historic campus while learning about its history. For example, William & Mary is the second oldest college in America.  The Wren Building (the country's oldest educational building still in use) functioned as a field hospital during the Revolutionary War!
William & Mary is incredibly impressive, and I was stunned by its beautiful architecture.  I also really enjoyed learning about their sweet traditions, amazing campus life, and superb academics. William & Mary has definitely moved to the top of my college list! Even if you're not interested in attending college there, it's still a magnificent place that I would recommend visiting. 
Then Grab a Bite
As a teenager who fancies herself a foodie, one of my favorite parts of Williamsburg was the awesome food and super cool restaurants. Restaurants had so many options and unique settings. Eating in the restaurants felt like a time portal back to colonial times, except they served much better food :). 
One of our favorite spots was the Blue Talon Bistro, a charming modern French restaurant with amazing food. They also offered delicious desserts - my favorite (of course) was the crème brûlée.  Creamy, custardy, and that little bit of crispy sweetness…YUM!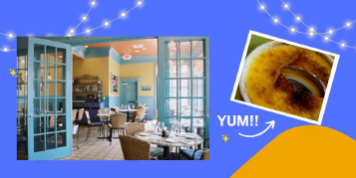 Time to Shop!
It's no secret that I'm a shopper. I mean, it's kind of like a competitive sport for my friends and me. And I LOVED shopping in Williamsburg! It was the perfect place to practice my skills. 
This quaint, colonial town had some of my favorite stores, like Lululemon, along with the most ADORABLE boutiques. Many of them offered brands like Simply Southern and other trendy favorites. There were also unique shops for things like retro candy, gourmet popcorn, and my brother's favorite – peanuts!  There's truly something for everyone here!!
Horses and Haunts...
If you've ever thought about doing something like a horse and buggy ride or a ghost tour, you're in luck because Williamsburg is a great place to try both. We took a relaxing carriage ride with a fantastic driver who gave us great history and highlights of Colonial Williamsburg. Shout out to Adam!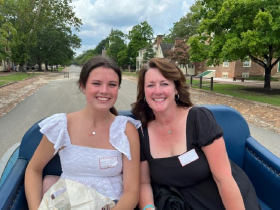 Our ghost tour was an exhilarating and incredibly interesting experience. Our ghost tour by US Ghost Adventures' guide, Rob, was one of the craziest things I've ever experienced. The stories were insane and seemed like something out of a true crime podcast. We were even able to see a seriously scary face burnt into a cemetery stone by a lightning strike!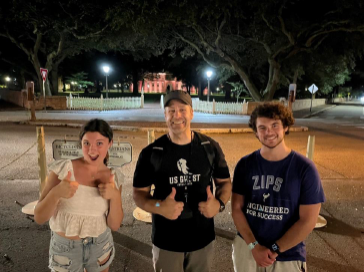 Both experiences were really fascinating and fun, and I would definitely recommend them to anyone visiting Williamsburg.
...and History
And then there's the history. The Historic Triangle might be the very best place for an American history buff. Along with Williamsburg, visitors have easy access to Jamestown and Yorktown. 
Both of these places are rich in history, with awesome interactive exhibits to learn more about our country's past. For example, at the Jamestown Settlement, we walked through a Powhatan village and saw first-hand how each person contributed to the community's success.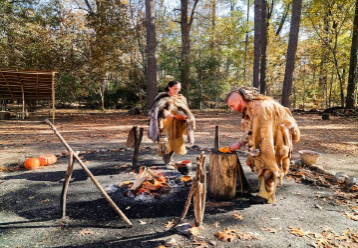 We also climbed aboard a replica of the Susan Constant, one of three ships that carried America's first permanent English settlers here in 1607 (photo op for my brother!).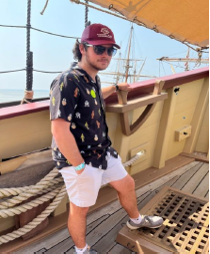 We then loaded up our (thankfully) air-conditioned rental and headed down the beautiful Colonial Parkway to Yorktown Battlefield and American Revolution Museum.  We watched canons and muskets being fired at close range and learned how an average colonial family lived. A little bit different than we do with a LOT less privacy (and embarrassing signs!).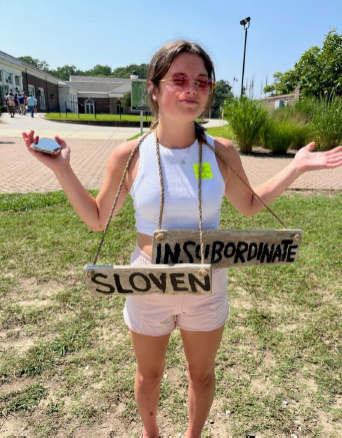 Busch Gardens
We jumped from past to present pretty quickly when we spent a day at Busch Gardens. This beautiful international-themed park was packed with 21st-century fun! We ate our way through the different countries and rode all eight world-class coasters.
My favorite was the Griffon, which hangs over the edge of a 205-foot drop before plunging straight down the track at 75 mph!
Here's the Takeaway
So…. Here's the takeaway from this post.  If your parents tell you you're headed to Williamsburg, get excited!
There's literally something for EVERY interest.  You'll enjoy every second of your time in the beautiful, historic, and magical area (unless you end up in the stocks with your brother!).