If you're looking for a must-visit for you and your family, Williamsburg is your spot. Even if you are short on time and can only spare a weekend getaway, you can have a fun-filled adventure. My family spent three nights in Williamsburg and are now sharing our weekend itinerary to help you plan your trip!
Great Wolf Lodge, A Great Option for Families Spending a Weekend in Williamsburg
When visiting Williamsburg as a family with kids who are 12 and under, Great Wolf Lodge might be one of the best options. The resort offers themed rooms, many with bunk beds that are spacious for the whole family. Our room, in particular, had three beds for our family of four, with one bed in a separate room for more privacy.
The on-site activities set this resort apart from other hotel options for those who visit with young kids. The indoor waterpark is included in your stay at no additional cost, and you can enjoy it year-round!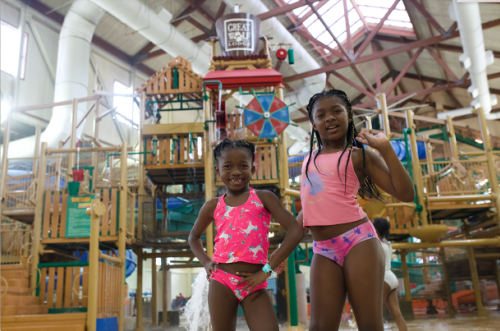 Besides the waterpark, there is also an arcade and my kids' favorite game, MagiQuest. You can purchase magical wands from the MagiQuest store, and your kids can complete quests throughout each floor of the resort. I even borrowed my kids' wands for a bit of magical fun.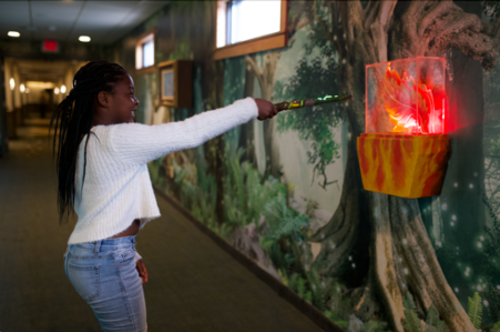 Jolly's Mill Pond
We started our first day in Williamsburg by visiting Jolly's Mill Pond. It's a 50-acre pond owned by Bill and Angi Kane that you can visit by appointment to explore the outdoors and take in scenic views on walking trails. It once powered a gristmill for 100 years, and the couple is now restoring it with the hopes of opening it to the public soon for stays, fishing, hunting, and more. My daughters enjoyed seeing what it's like to pump your water out of a well and fish on the pond.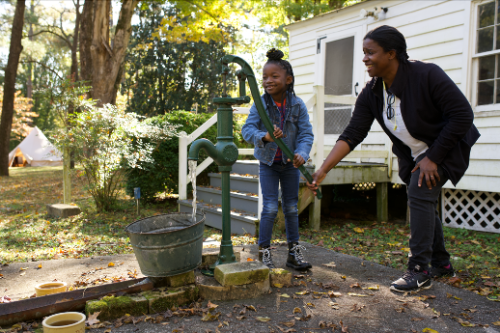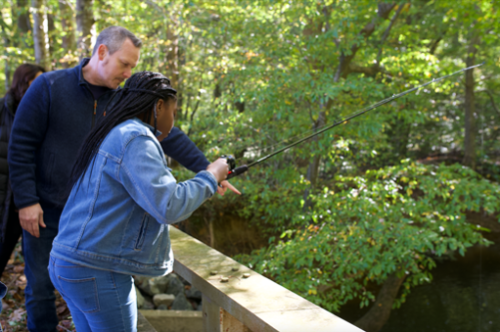 Lunch at Saladworks
Saladworks is one of the newest eateries in Williamsburg. They have a wide variety of healthy options – from delicious salads to hearty sandwiches and delectable soups. You can even create your own.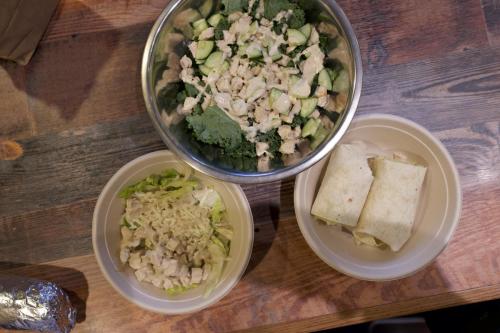 Carriage Ride
After lunch, take your family back in time with a horse-drawn carriage ride through Colonial Williamsburg. During the ride, you'll learn about the history of the area and travel like those who lived here did in the 1700s.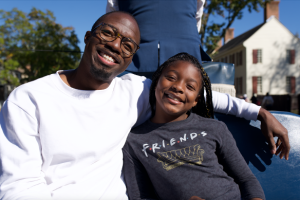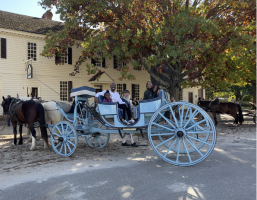 Explore Colonial Williamsburg
After exploring Colonial Williamsburg by carriage, you can walk around the area to take in the largest living history museum in the world. You'll be able to explore numerous buildings and see how tradespeople practiced crafts such as weaving, woodworking, and more were done in the colonial era. There are also plenty of shops, cafes, and seating where you can take a break and enjoy a sweet treat.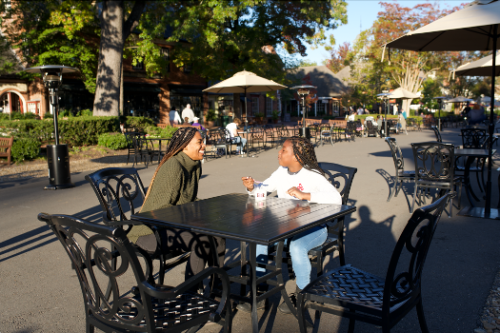 Dinner at Precarious Beer Hall
For dinner, we ate at Precarious Beer Hall. It is not your typical restaurant, and we loved that! 
So, how is it kid-friendly? After ordering food from either the Electric Circus Taco Bar or Ol'Dominion Burger (which are both inside this Beer Hall), you and your kids can pass the time by playing games in the arcade. From skeeball to basketball to racing games, they have it all.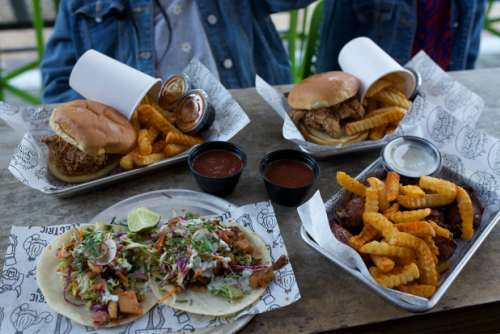 Haunted Williamsburg Ghost Tour
There is no better way to end a day in Williamsburg than with a ghost tour! Not only is it perfect for a family weekend, but Haunted Williamsburg tours by Colonial Williamsburg also gives you exclusive access to these spooky spaces. The tour lasts an hour, and while the website says it's suitable for kids eight and up, our six years old really enjoyed the tour and didn't find it scary.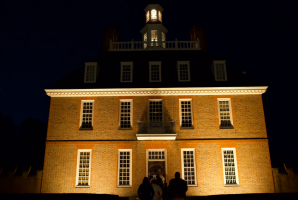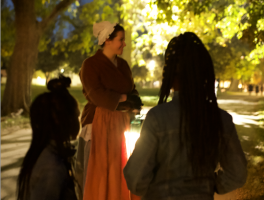 Busch Gardens Williamsburg
If your family loves adventure, you must visit Busch Gardens. With 53 rides and an area dedicated to Sesame Street for the youngest adventurers, there is something here for everyone. Even if you don't love rollercoasters, there are plenty of thrills to keep you entertained. Pro tip: Purchase the Quick Queue pass to skip the line on the most popular attractions.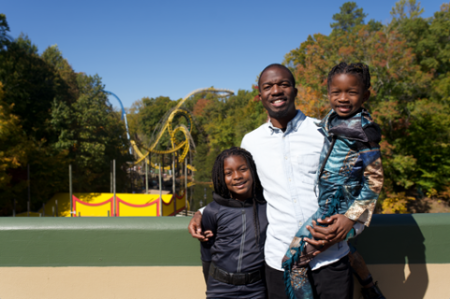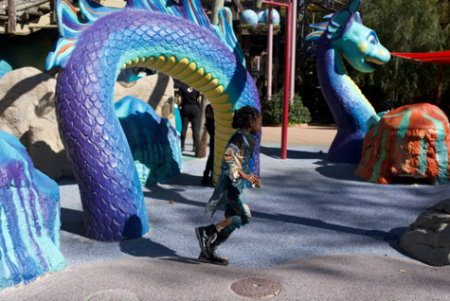 We visited during the fall when Busch Gardens was decorated with pumpkins, ghosts, and other festive decorations that serve as fun family photo ops. For kids, they put on "The Count's Spooktacular" with trick-or-treating throughout the park, dance parties, a maze, and more on select days. The kids are allowed to dress up and wear costumes to the park these days. In winter months, they also host kid-friendly Christmas Town in December/January, as well as Sesame Street Kids' Weekends in the spring.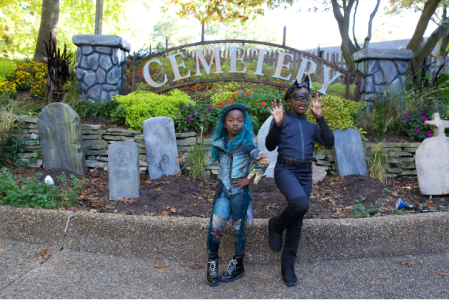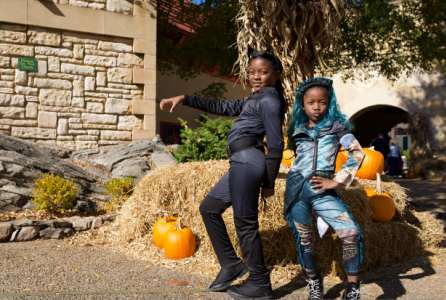 Lunch at Jamestown Pie Company
If your family loves pizza, having lunch at locally owned Jamestown Pie Company (run by a father-son duo) is an absolute must. You can choose from various pizzas or create your own, and of course, you have to get a pie for dessert. We ordered a pumpkin pie and apple crumble, and both were gone in seconds!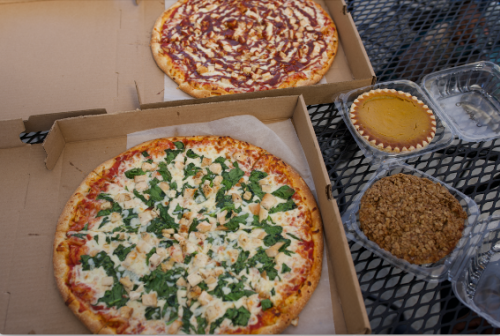 Enjoy more thrills at Go Ape!
Continue your thrilling day with an afternoon at Go Ape! They have a Zipline Treetop Journey (one hour) and a Zipline Treetop Adventure (two hours). We did the Treetop Journey, which includes three different courses, and had so much fun. Pro tip: gloves are required for this activity, so pack some with you, or you'll need to buy some directly from Go Ape!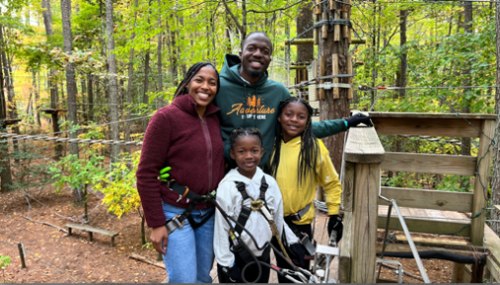 Dinner at Fat Tuna Grill & Oyster House
If you love seafood, you must have dinner at Fat Tuna Grill & Oyster Bar. This was our family's favorite meal while in Williamsburg. From raw oysters to a wide variety of fish (salmon, tuna, flounder, swordfish) to scallops, shrimp, and lobster, there were too many options to choose from. Pro tip: The shrimp and scallop pasta is delicious!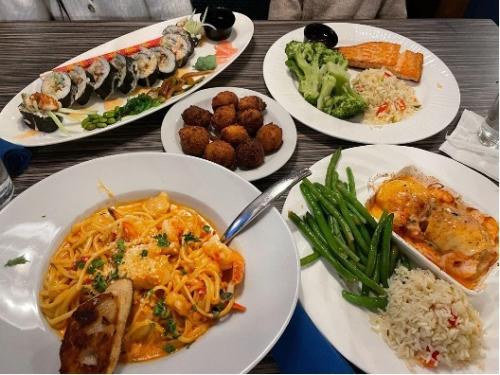 Exploring Jamestown Settlement
We ended our time in Williamsburg with a bang at Family Frights at Jamestown Settlement. During the day, Jamestown Settlement is a living-history museum that covers America's first permanent English Colony. 
Jamestown Settlement is open all year long, which makes it a solid choice for your itinerary no matter what season you are visiting. If you decide to stop by with your family, you can wander through gallery exhibits and explore re-creations of the three ships that brought America's first permanent English colonists to Virginia with your kids.