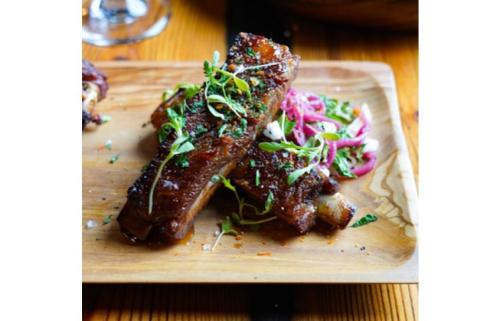 As a recipe developer, food writer, and culinary director, I'm often consumed by the responsibility to inform and educate on what's new in the food and beverage space. The reason? There's so much "new" that it can be overwhelming. Whether showcasing unique, buzzworthy ingredients or teaching exciting new techniques for cooking everything, it's a responsibility I have and, truthfully, one I refuse to give up. I love it!
The trickiest aspect about what I do is sourcing and discovering what the latest and greatest foods, techniques, and recipes will be. But the thing is, the "latest and greatest" doesn't always have to be new – in fact, oftentimes it's not. Some of my best inspiration comes from traditional dishes, iconic restaurants, or ingredients that deserve a comeback. I find my most inspiring articles nod to both classic and contemporary ideas. And, for me, there's no better way to get inspired than to eat out often and travel as much as I can. My latest hunt for inspiration brought me to Williamsburg, Virginia, where I stayed at the awe-inspiring Williamsburg Inn. This vibrant town is just a short drive from Washington, D.C., and an even shorter flight from my home in New York City.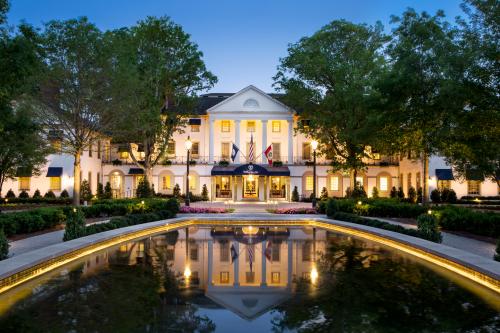 Williamsburg is home to a bustling culinary scene. Newer spots, such as Amber Ox Public House and Casa Pearl, churn out inventive dishes full of whimsy. Celebrated restaurants, such as Cochon on 2nd and Fat Canary, expertly carry out the types of dishes we crave and will return for time and time again. I flew away with a bank of new inspiration and a rekindled love for Williamsburg. Here, I've compiled some of my favorite bites, sips, and places from this delicious and charming town.

This innovative, southern-inspired brewhouse highlights seasonal local produce, regional beers, and Virginia wine. The market-driven menu is as fun to read as the food is tasty. My favorite bites include the oak-smoked wings, which are juicy and extra flavorful, thanks to a double dose of ranch (homemade dry seasoning and dressing), and the addictive pork ribs tossed in hot honey. Oh, and the shrimp and grits are not to be missed!

Built shortly after 1700, the Cole Digges House sits in the heart of historic Yorktown. It is now home to the quaint but impressive Mobjack Bay Coffee Roasters, where owners Celeste and Jo Gucanac roast small batches of beans to perfection. One of the most inspiring parts of a visit here is the care and effort the Gucanac family pours into ensuring the history of this legendary building lives on. The espresso bar drinks and the house-made pastries are all wonderful, including the brownies made with their espresso beans. Still, nothing beats a cup of freshly brewed (and appropriately named) Mobjack Java paired with their famous oatmeal cream pies, which are far better than the ones we all remember eating as kids. 

Fat Canary is undoubtedly a cherished part of the Williamsburg community. If the warm lights and open kitchen do not make you feel at home, the dining room teeming with smiling, laughing diners will. Executive Chef Thomas Powers Jr. prepares refined, thoughtful dishes that are more comforting than expected. The lightly fried Tuna Tempura is bright in both appearance and taste. But what I appreciate most, are the perfectly pan-seared scallops served with white bean cassoulet, braised leeks, pancetta, and kale. Impeccable execution and great ingredients form a dish one could eat repeatedly, and I am sure some do.

The brainchild of chef Mikey Maksimowicz, Casa Pearl occupies an old gas station and brings together two crowd-pleasing foods: oysters and tacos. Every section of the seasonally changing menu proudly features seafood from the Chesapeake Bay and locally-sourced produce. With dishes like the oyster po' boy taco and the NC shrimp toast, it's nearly impossible not to want a taste of everything on the menu. A notable standout was the baked Chincoteague clams laced with Thai sausage, coconut milk, and lemongrass. The emerald basil gremolata topping wasn't just flavorful, but it was also impossibly stunning. 
 
Mead is essentially fermented honey water. Although we can trace it back thousands of years, Silver Hand Meadery treats it more like a new artisanal alcoholic beverage. One that, perhaps, could be celebrated much like orange wine is today or used as an ingredient in inventive cocktails and dessert recipes (hello, mead-poached berries!). During a short tasting, I learned about their styles of mead and how they incorporate ingredients, such as fruit, spices, cider, and tea, to create their music-inspired beverages. Bonus inspiration: Silver Hand Meadery's whipped honey products are to die for! 

Colorful doors, fairytale-inspired characters, and books adorn the walls and shelves in this eclectic cafe. It is impossible to name the type of cuisine served at Culture Café, and that's precisely what makes it so special. Giant clusters of fried cheese curds and homemade crinkle-cut potato chips come with a house-made dipping sauce. But their signature dish, the "Bowls of Culture," is the treasure you've been seeking. Big bowls piled high with various prepared components that are inspired by different regions and cultures around the globe. Think Korean-inspired beef, pickled cabbage, spicy Brussels sprouts, and Tikka-style chicken, among others. If you love to graze like me, this dish is for you.
 
 
Upon entering Blue Talon Bistro, one of the first things you'll notice is the television behind the bar, which plays memorable episodes of Julia Child's The French Chef. Perusing a solid brasserie-style menu while Julia exclaims "bon appetit" makes for a delightful lunch. The menu features traditional bistro fare in addition to American favorites. But, for me, you can't beat the elegant and delicious smoked salmon terrine, which seemed like hundreds of thin layers of salmon and cream cheese. It should remind us all that Julia's influence on how we eat is alive and well.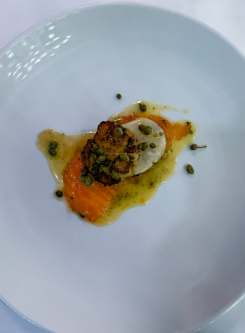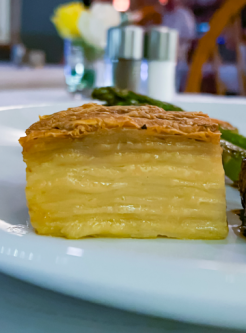 The first impression of Cochon on 2nd was the welcoming staff and truly genuine hospitality. Chef Neil Griggs' menu is indeed innovative and not at all difficult to order from, as anything you eat will be stellar. Giant crisps accompany nicely seasoned tuna tartare. The au gratin potatoes are laced with blue cheese. Flawless wood-grilled steaks, Scottish salmon, and marinated lamb are the stars of many plates. Still, Chef Griggs' skills shine bright with a tequila-cured salmon topped with a seared scallop and a buttery caper sauce. It doesn't sound like it works, but boy, it does.