Baseball is often called "America's pastime." Yes, there's plenty of competition these days from other sports, but there's something very nostalgic about the crack of a bat, on a field of deep green grass, on a spring day, that hints at glorious summer. Williamsburg is home to a major college – College of William & Mary – which is located in the heart of the city, complementing a lively downtown with plenty of cultural and sporting events, including baseball. The William & Mary baseball team, also known as The Tribe or The Green and Gold, play in NCAA Division One baseball, the highest division, and won seven conference championships over the years.
William & Mary's 2022 home schedule has already begun, and they're off to a good start. Their season has them squaring off against the likes of Rutgers, George Mason, and Notre Dame. The regular season goes through May, so there's still plenty of time to catch a game. Check out the remaining home schedule below: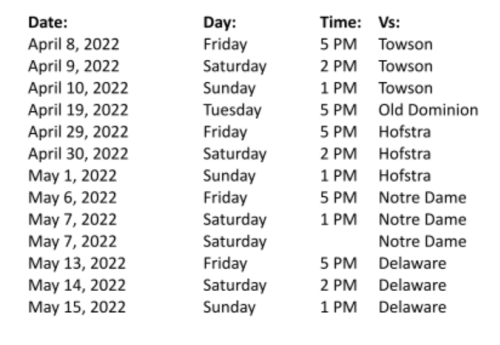 The Tribe play their home games at Plumeri Park in Williamsburg, a cozy stadium with plenty of bells and whistles. With 1,000 seats, you're never more than a few feet from the action, and you've got a good chance of grabbing a foul ball as a souvenir.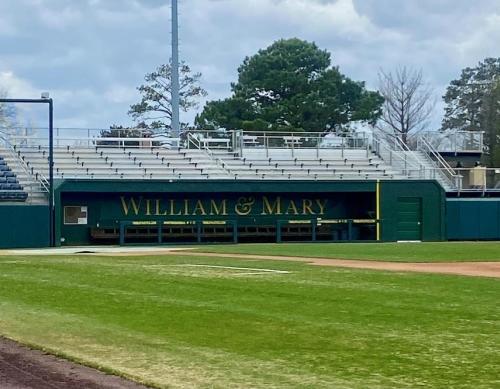 As luck would have it, Williamsburg is also peanut country, so you can practice what you sing during the seventh inning stretch of a baseball game. Try the Peanut Shop of Williamsburg or Whitley's Peanut Factory.
Baseball terms are part of the American lexicon. When we fail at something, we "struck out." When someone says something unexpected, they've thrown us a "curveball." When we do something consistently well, they say we've got a "good batting average." There's probably not another sport that's as intricately wrapped in American society as baseball. And now it's time for another season in Williamsburg. 
Play ball.