For me, the holidays are all about indulging. Since I've lived here in Williamsburg for many years, I know exactly where you can find the best treats. Williamsburg has so many hidden gems that offer up some of the best desserts not only during the holiday season, but year-round as well. The shops I'm sharing with you below are all locally-owned and have some of the best customer service and quality that I've ever found. Whenever you're in Williamsburg next, make sure you add these stops to your must-visit list.
---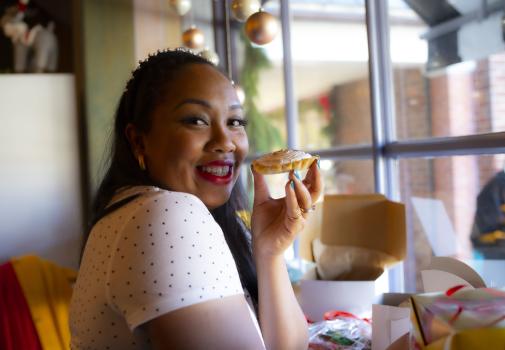 Aromas has the best coffee and biscotti in town! Normally, I'm not a fan of biscotti, but I can never pass up a couple from Aromas. They have that fun, small-town atmosphere that's always so warm and inviting. This time of year, you'll find they're stocked full of holiday cakes that are not only gorgeous with fun and festive decorations, but also large enough to share with your family and friends! Their fresh, healthy options and delicious teas and coffees are sure to make anyone's day. Also, swing by their stand at the local farmer's market in the spring. Pro tip: they have the BEST basil lemonade!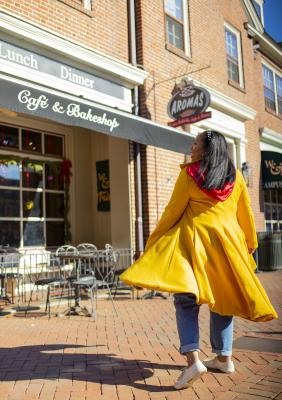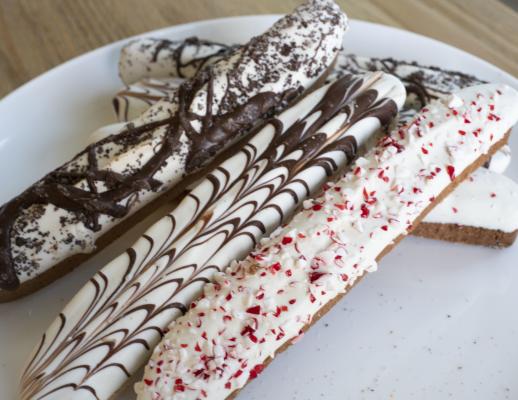 The staff members at Blackbird Bakery always make me feel so special. They provide incredible, personalized one-on-one service that gives you that true small-town vibe. I'm always up for trying whatever is new there and have never been disappointed because everything is simply amazing. Their fruit tarts are one of my favorite year-round sweets and their gingerbread cookies are just to die for. They boast a huge variety of mouthwatering treats -- everything from breads and rolls to house-made granola, peanut butter pie, and chocolate-covered coffee beans! Yum!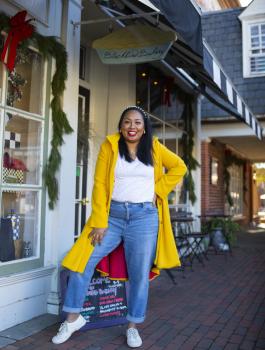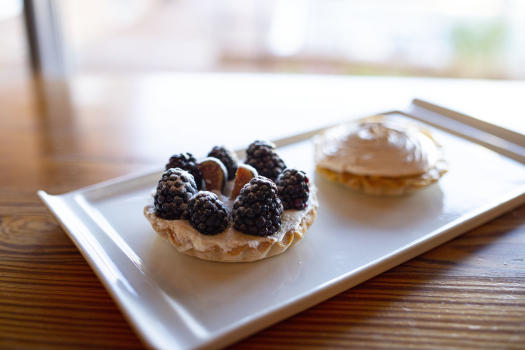 This is truly a great place to get the full Colonial Williamsburg experience! They're best known for their ginger and queen cakes (the ginger cakes are one of my daughter's must-haves!). You also can't pass up a warm cup of cider here, especially during the holiday season. Their friendly and interactive environment is a great way to treat your sweet tooth while you're exploring Colonial Williamsburg with your loved ones!
Wythe Candy & Gourmet Shop is one of our family's favorite shops here in Williamsburg. Not only are they the perfect spot for finding unique stocking stuffers for anyone on your list, but they also offer pre-packaged treats you can only find in Williamsburg (the local candy shop is unique to the area!). The family-friendly, fun atmosphere is so welcoming. Some of our top picks are the caramel apples, chocolate-dipped strawberries, and their truffles! Plus, you can't go wrong with their pre-packaged hot chocolates -- they're a fun way to try new flavors throughout the season!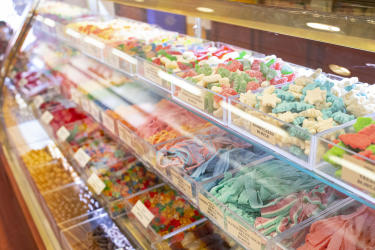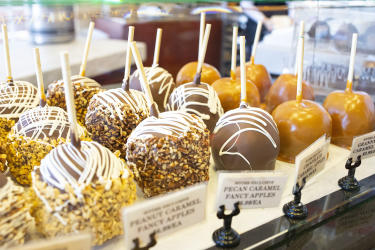 Emily's is my go-to for any kind of doughnut! They're big and fluffy with amazing texture and flavor. This family-owned cafe is one of my first recommendations for anyone coming to Williamsburg. You just can't beat their delicious doughnuts and amazing customer service. They're definitely a must-have for weekend mornings or a decadent breakfast on-the-go!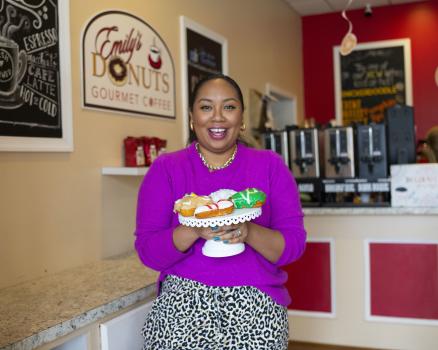 This place has the best cupcakes I've ever had tasted. Honestly. I've had so many cupcakes topped with too-sweet frosting, but Extraordinary Cupcakes is the only place I've come across that strikes the perfect balance of sweetness without being too over-the-top. They use high-quality ingredients like King Arthur flour, pure Madagascar vanilla, and imported chocolate to create the perfect cupcakes (and the rest of their delicious baked goods!). You absolutely cannot leave Williamsburg without trying some. Top recommendations? Carrot Cake, Red Velvet, and Wicked Chocolate! If cupcakes aren't your thing, check out their whoopie pies. You won't regret supporting this incredible local shop!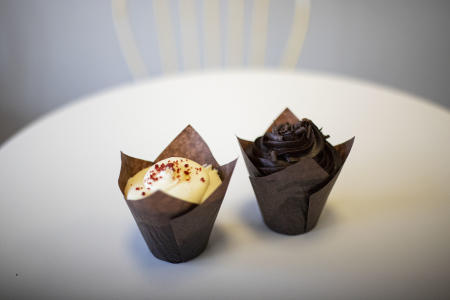 This is one of our favorite spots for breakfast, lunch, or dinner that's been around for over 20 years! Their food options are to die for (our favorite is the chicken and waffles!) and their bread and dessert menus are full of incredibly delicious options. For the cake fans out there, you HAVE to try their carrot cake and cheesecakes. But don't skip on the bread pudding; it's my personal favorite! If I could package it up and ship it to loved ones, I would in a heartbeat!
Follow Tabitha via Instagram and on her site at Tabitha Sewer.